LEMFO LEM12 Smart Watch Phone With Dual Camera
As a manufacturer of smartwatch phone equipped with Android OS, LEMFO is familiar with Priceboon. We just posted a review article of the actual machine for the LEM11 last year, but this time we will introduce the latest model LEM12. I am using two LEMFO OS smartwatches. The LEM9 was released about a year ago. Also, there is a product called LEM10, and there was also a product called "LEM T" that Priceboon evaluated as "the best metamorphosis smart watch of 2019". In this way, it can be said that LEMFO has released a great number of smart watches with OS in a short period of time.
It is very common as a smart watch with an OS, and although it is a slightly older version as a smartphone, it can not be upgraded so easily because it is highly customized for smart watches. However, I think that we want you to release the version soon.
The CPU is also the familiar MT6739. However, as for the CPU, there is a bottleneck of operability in the housing structure of smart watch originally (the display is very small, so it can not be operated like a smartphone and the resolution is low, so all applications are comfortable This model number will suffice.
With 3GB of RAM and 32GB of storage, this is a high-capacity class for a smart watch with an OS. As explained above, products of this genre have limited operability, so 3GB of RAM is more than enough.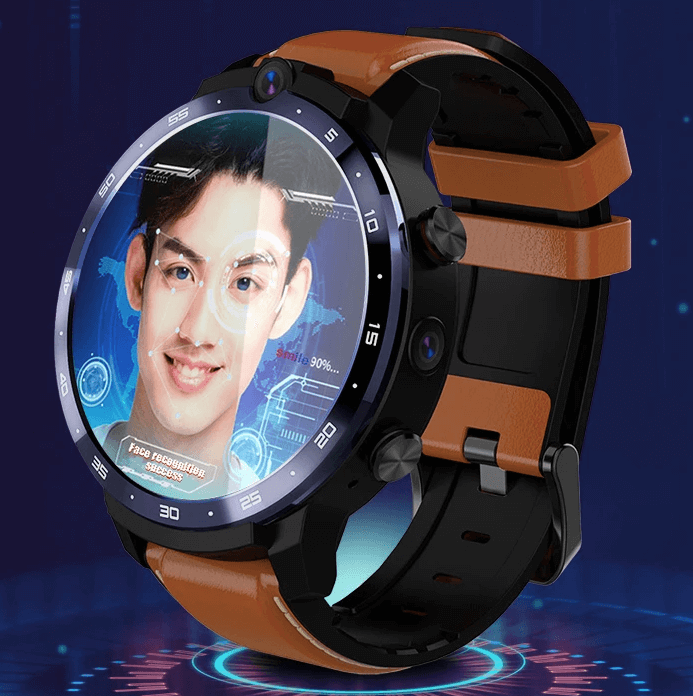 The display is a bit large at 1.6 inches and the resolution is not bad at 400 x 400. However, instead of the organic EL used in LEM9, it will be a normal IPS liquid crystal. I don't think there's any trouble or complaint. The first thing to notice about LEM12 is the camera.
There is a 5MP camera for video chat on the front and an 8MP camera on the side (the crown position on the watch). Rival Kospet has already adopted this camera layout, and the latest models Optimus Pro and LEM12 have similar designs. Probably the first dual camera for LEMFO.
Also, this is a function that was also in LEM11, but it supports face recognition. To put it simply, "The face recognition of LEM11 was not usable." If the authentication is weak, it still feels like it was difficult to unlock because it could not be properly authenticated, and it was a horror performance in a sense w LEM 12 It is good that this point has been improved but….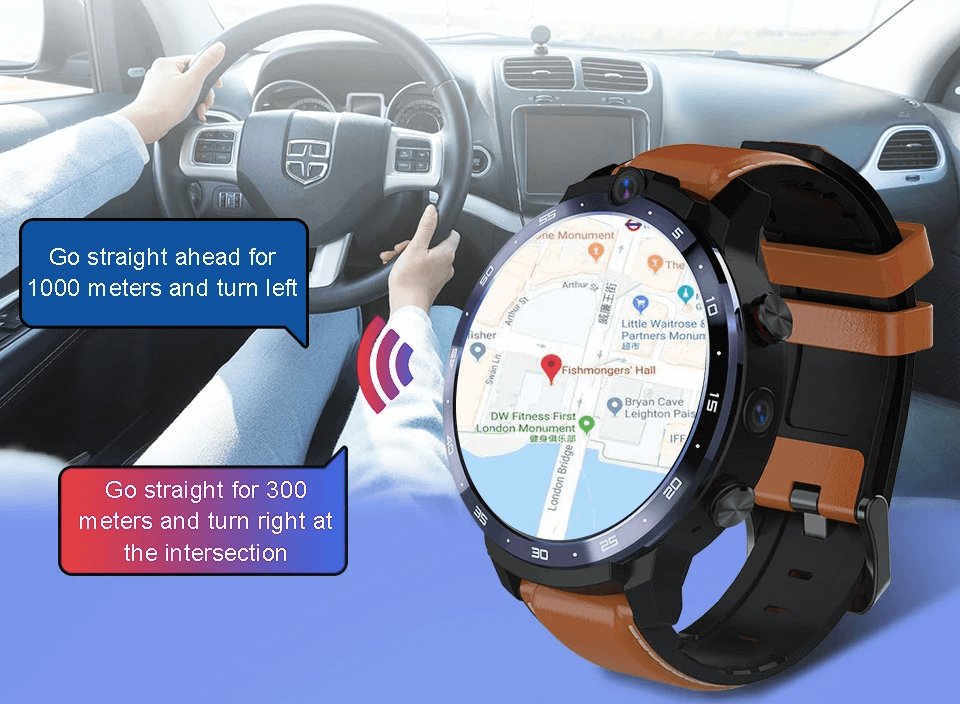 Like LEM9, LEMFO's smart watches use a charging platform for charging. Even though "table" is on a thin plate. However, the charging base of LEM12 has a built-in battery. In other words, it becomes a small-capacity, ultra-small mobile battery. I think this is a nice accessory because smart watches with OS have a shorter battery life and often have "no battery all day". Please note that this charging stand is not included with all LEM12 models, and is an optional accessory.
I'm sorry, there are almost no images showing the state of each part. This image is wearing a "black" band, and the top image is a "brown" band. As for the dial, if you are a smartwatch user, you can see, but since the LCD screen only displays a clock-like theme (skin), in many cases a very versatile dial design You can choose. This is not limited to LEM12.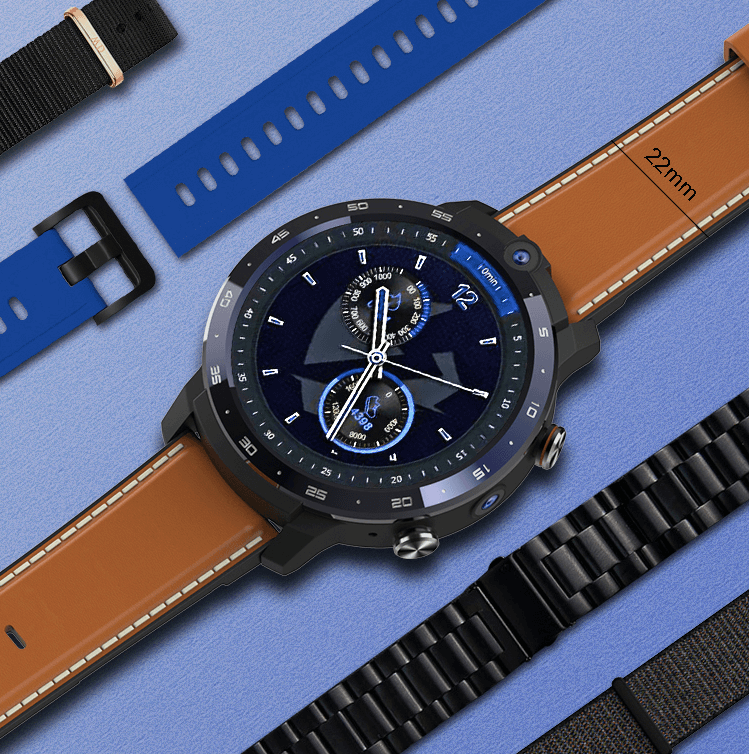 In addition, there is no clear description of waterproof and dustproof performance, and it seems that there is no waterproof and dustproof performance such as IP67 found in some products. It's a good idea to consider it to be waterproof to life.
This product can replace the band. As long as the size fits (22 mm wide band), you can use a general-purpose watch band. I think this is a very important story. When used as a watch, the material and design of the band is very important.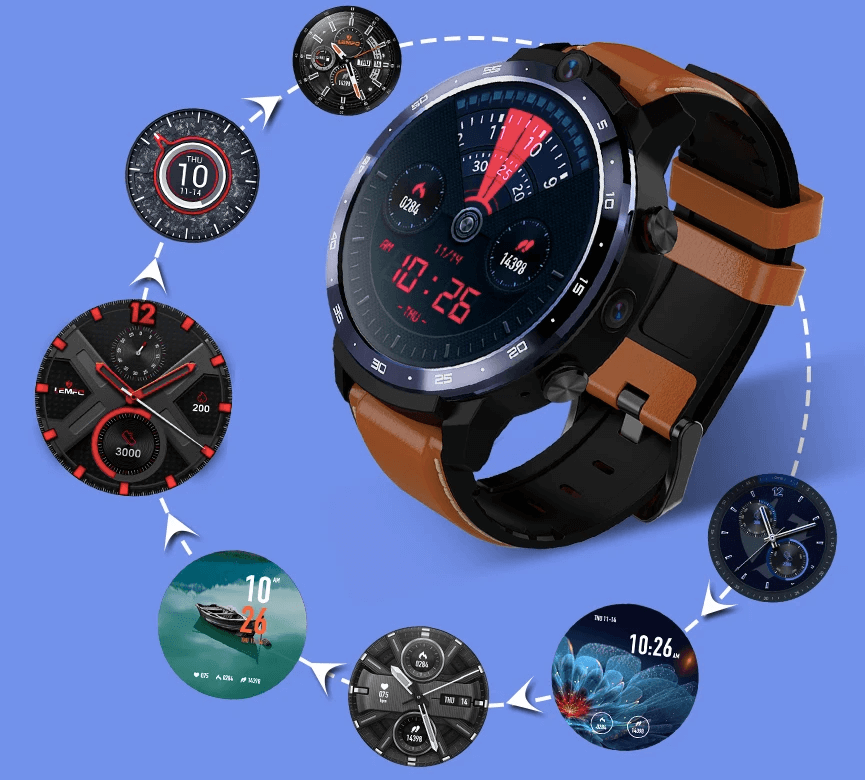 I have a strong interest in smartwatches with Android OS, and I often post articles on Wintab, and I also use two of them. As a matter of fact, we haven't seen any products that still benefit from the Android OS. I'm attracted to the specialty of being able to call alone but play games even though it's so small, but I don't actually use it as a phone or play games exclusively. It is difficult to refute if you are told, "Is it okay to use a normal smart watch or health tracker?" However, I think this genre still has dreams.