Niubility B12 - Coupon
TOMTOP Coupon:  TRTYSYB12B  Price: €364.65  Time: 2021-05-31 DE
Niubility B12 Folding Electric Bike
We have already talked about the interesting Niubility B12, an electric bicycle produced by Niubility that promises excellent performance at a particularly interesting price: on Tomtop you can buy it at about 360 euros.
There are two main features of the electric bicycle of the Chinese brand: the first is the 18650 mAh battery, for a total capacity of 7.8Ah. In concrete terms, with a full charge, the Niubility B12 is able to guarantee up to 30 km of autonomy in pedaling mode. In case you run out of power, three different ratios are available to optimize the driver's thrust and fatigue.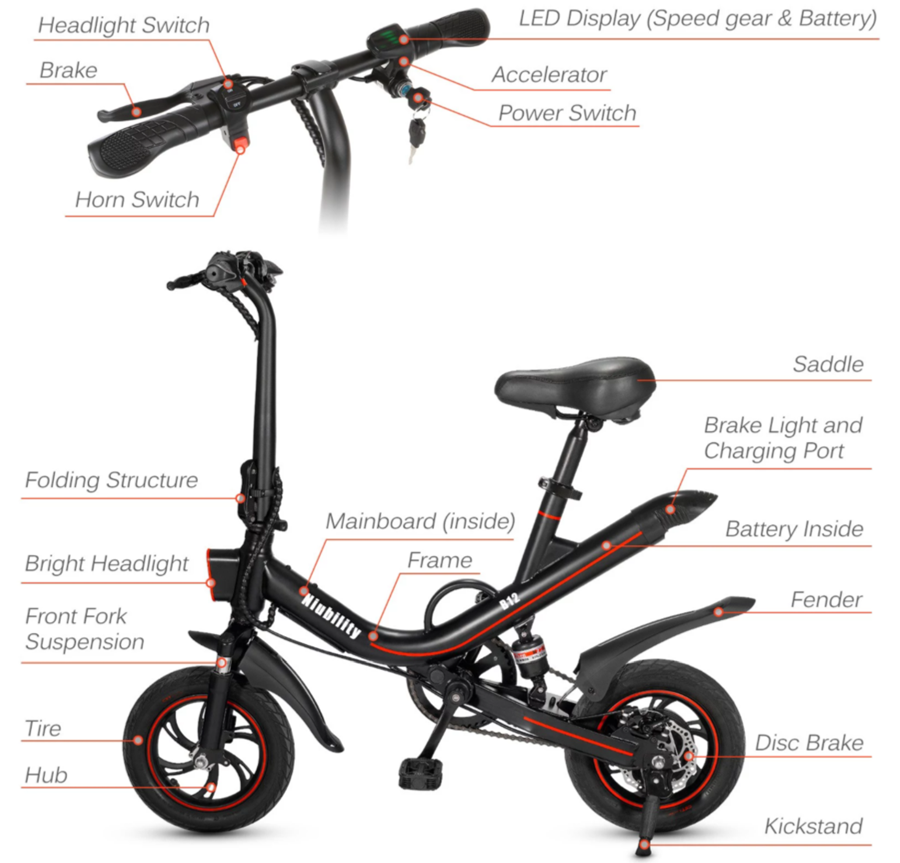 The second feature is definitely its foldable form: the B12 can be conveniently folded to be transported even for example on public transport, to occupy very little space, with folded measurements of 110 * 50 * 75cm, for a weight of 20 kg.
The Niubility B12 electric bike is compact, but has a strong range. The range can reach 40km with a 150kg load, and the assisted range can reach over 100km. It is equipped with a 350W high-speed motor and a 36V 7.8Ah high-performance lithium battery, which takes only 5 hours to be fully charged.
In terms of safety, its body is made of aluminum alloy, which is lightweight and durable. In addition, the one-piece wind and fire aluminum alloy wheels and nighttime driving warning lights make great efforts in riding comfort and driving safety.