ORTUR Aufero Laser 2 Laser Engraving Machine
We know that Aufero launched its first portable laser engraving machine, the Aufero Laser 1, a few months ago, and as a sub-brand of ORTUR, it has done quite well.
However, portable equipment will limit the work area after all, and the engraving area of 180*180mm will restrict the creator's passion. However, the emergence of Aufero Laser 2 will solve this problem. This new device adopts a frame structure design, and the working area is expanded to 390*390mm.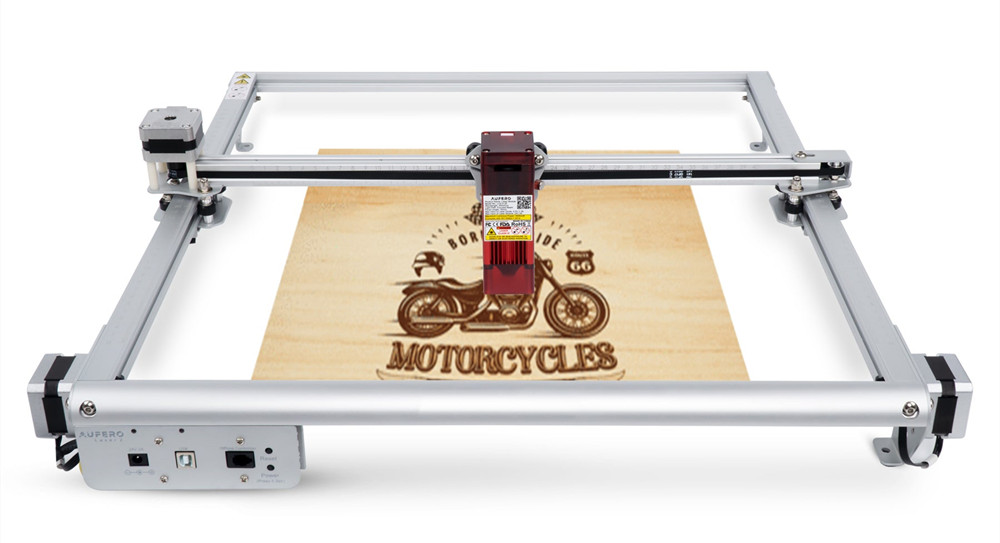 It is the application of the most advanced technology of Ortur, which can achieve higher engraving speed and a more stable engraving effect, in a more cost-effective machine.
I think the Aufero Laser 2 is a machine for novice players, it doesn't have a 10W dual laser output like the Atomstack X7 Pro. So it's a great price to have a quick setup, quick to use DIY laser engraving machine for half the price.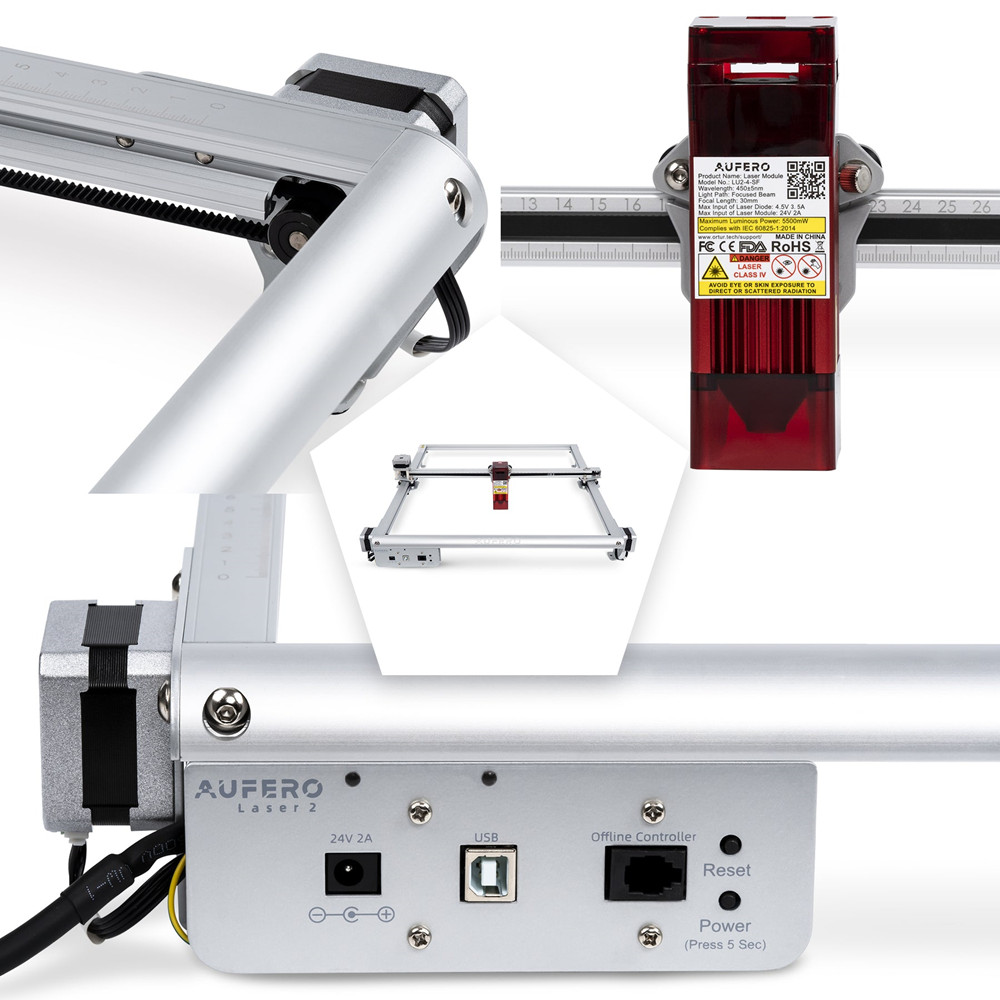 This new machine uses Ortur's most advanced ninth-generation Ortur laser control motherboard, which supports Win10 and Mac without installing drivers. Excellent software and hardware equipment can allow the machine to achieve fast engraving while ensuring the engraving effect. The engraving speed of Aufero Laser 2 can reach up to 15000mm/min, and the common engraving speed is 10000mm/min.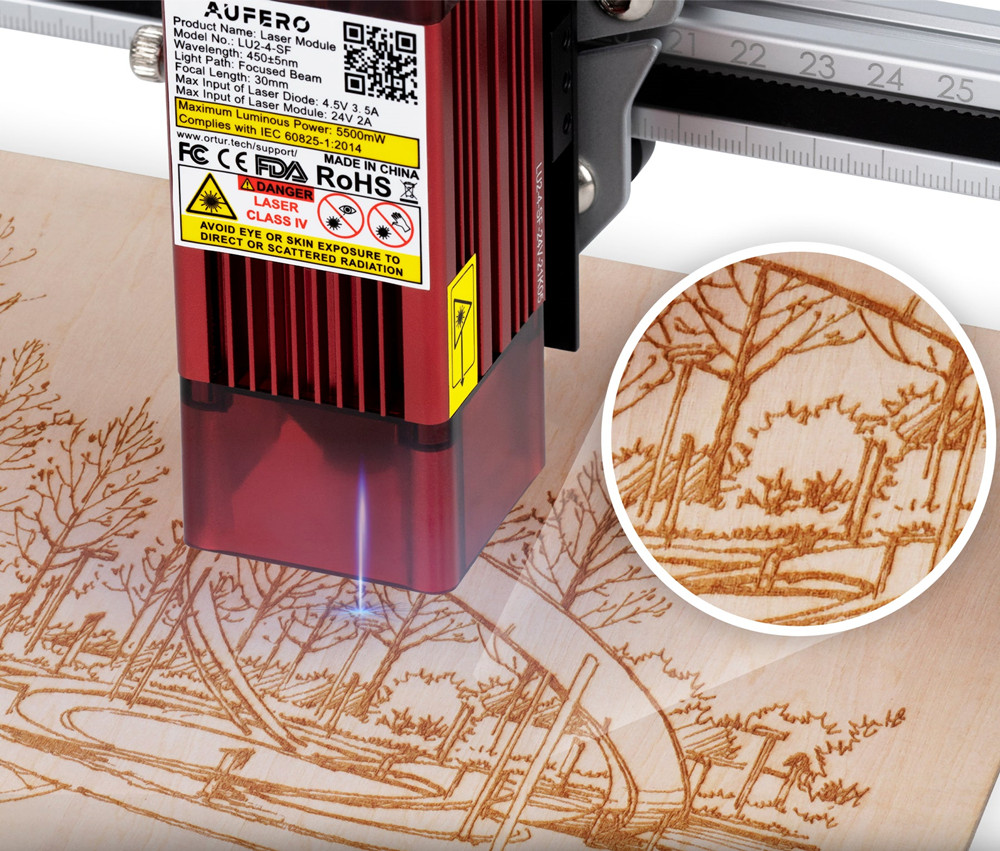 The ESP32 chip it uses has higher frequency and computing speed, plus the blessing of the FreerTOS system, it is a more stable and efficient real-time operating system. Surprisingly, a new mobile APP is about to be released, which means that you can use Aufero Laser 2 on mobile in the future. It will bring a simpler operating experience. The new version of the OOC2.0 offline control screen will be launched in March and can be used without a computer.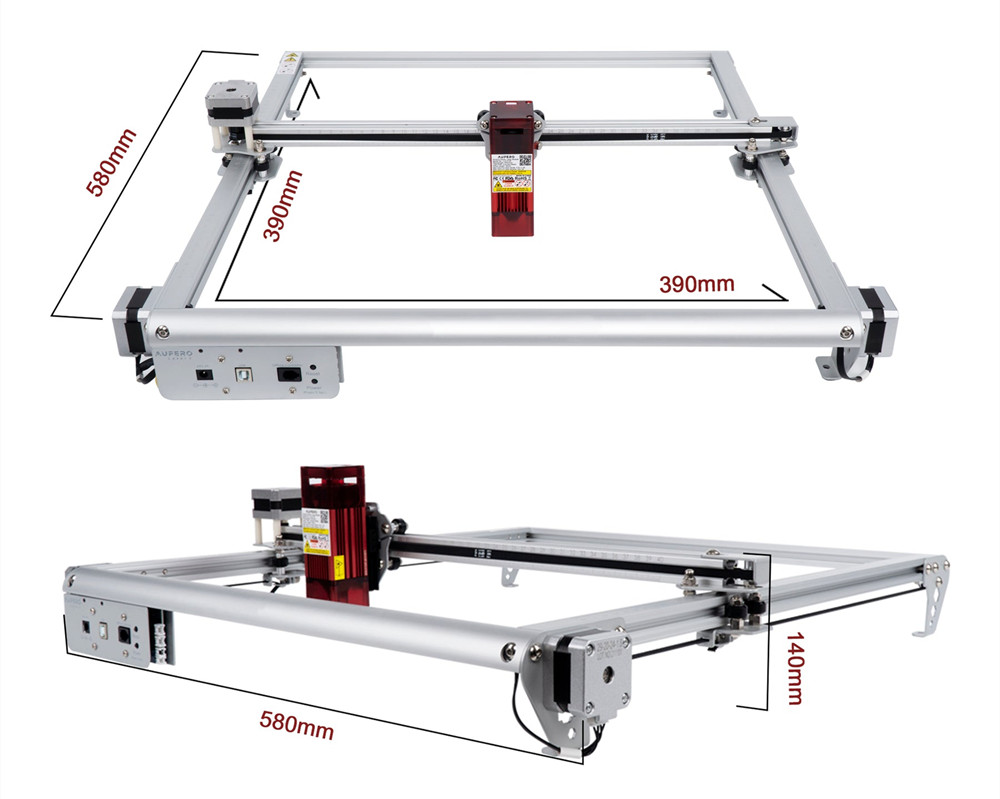 It can be freely matched with Ortur's LU2-2, LU2-4-SF, LU2-4-LF, LU2-10 (10W).To match with the four types of laser modules according to requirements. And it can achieve high-precision engraving of patterns, cutting 10MM pine board and some more application scenario requirements.
The new Aufero Laser 2 also can be used with various accessories: YRR2.0 Y-axis drum/OOC2.0 offline control panel/ZLD Z-axis lifting device/OE2.0 detachable protective cover /Air assist device.

Activity:
– LU2-2: Original Price $329.99, Flash Sale Price $269.99
– LU2-4 SF/LU2-4 LF: Original Price $429.99, Flash Sale Price $369.99
– 1st-3rd orders get a Free YRR 2.0 worth $89.99
– 4th-6th get a Free Z-axis worth $69.99 everyday