ORTUR Aufero Laser 1 Cantilever Laser Engraving Machine
Since 2020, ORTUR has had a good success in the laser engraving segment, and together with Atomstack, they have more than 70% of the category. ORTUR's current top-of-the-line model is the Laser Master 2 Pro, and Atomstack is about to release their flagship model, the X7 Pro. I personally believe that the new products in the laser engraver segment will be geared towards the average consumer and will become more user-friendly and user-friendly.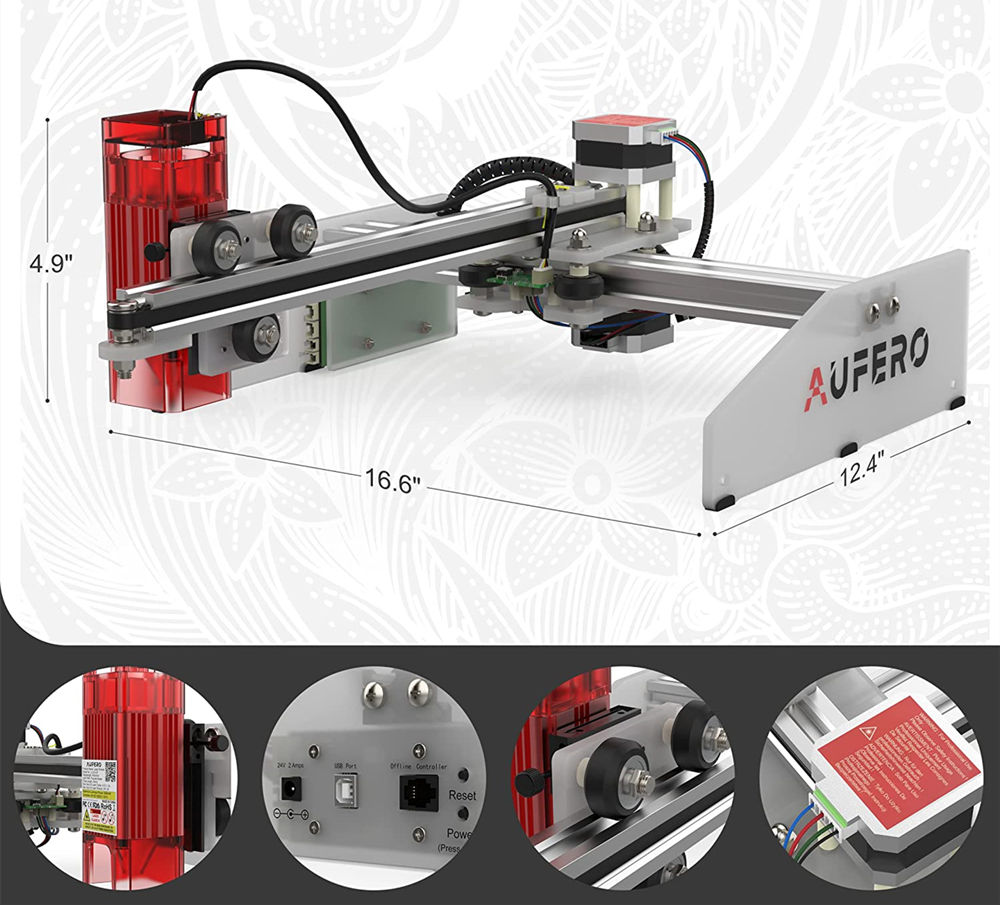 We learned that Ortur will launch a new sub-brand Aufero in October, and will also release the first product of this new brand: Aufero Laser 1. This is a portable laser engraver, just like size of a laptop, so the engraving area is not like the mainstream 400*400mm, but 180*180mm.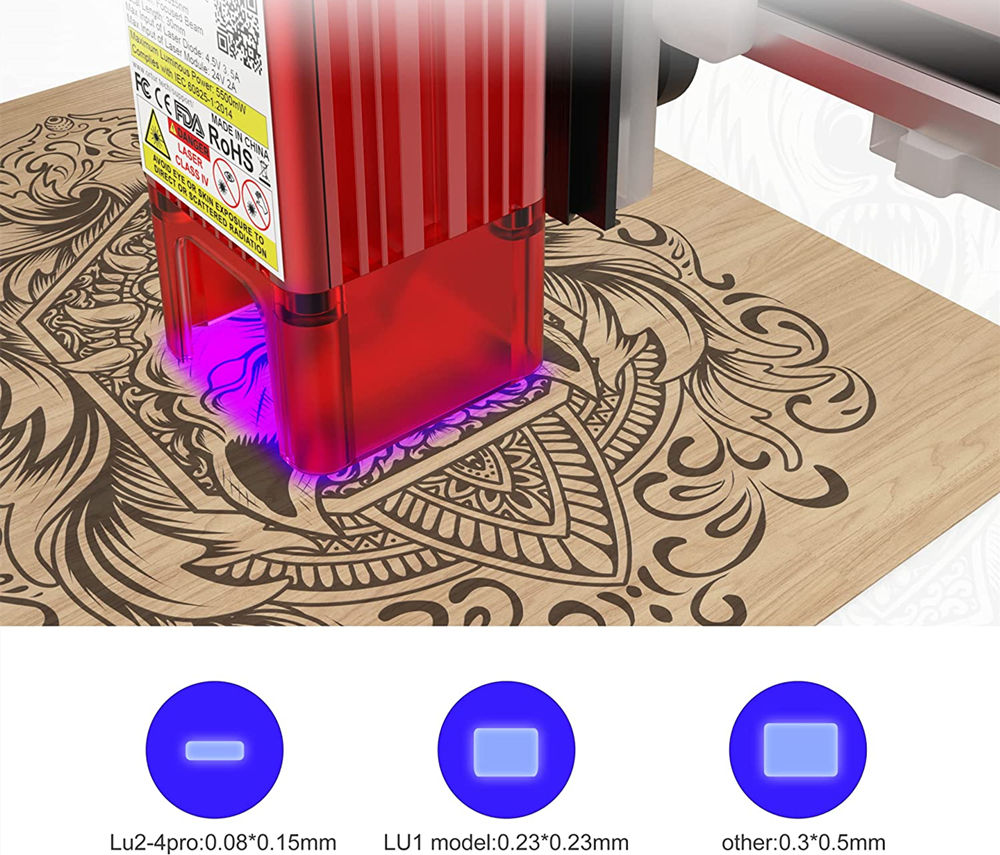 The Aufero Laser 1 laser engraver has a shape that looks like a flying machine, a shape that could be called a cantilever structure. I understand that Atomstack's new model P7 M40, which will be released soon, is also of this design. I think this design is novel, does not take up a lot of space and is easily portable.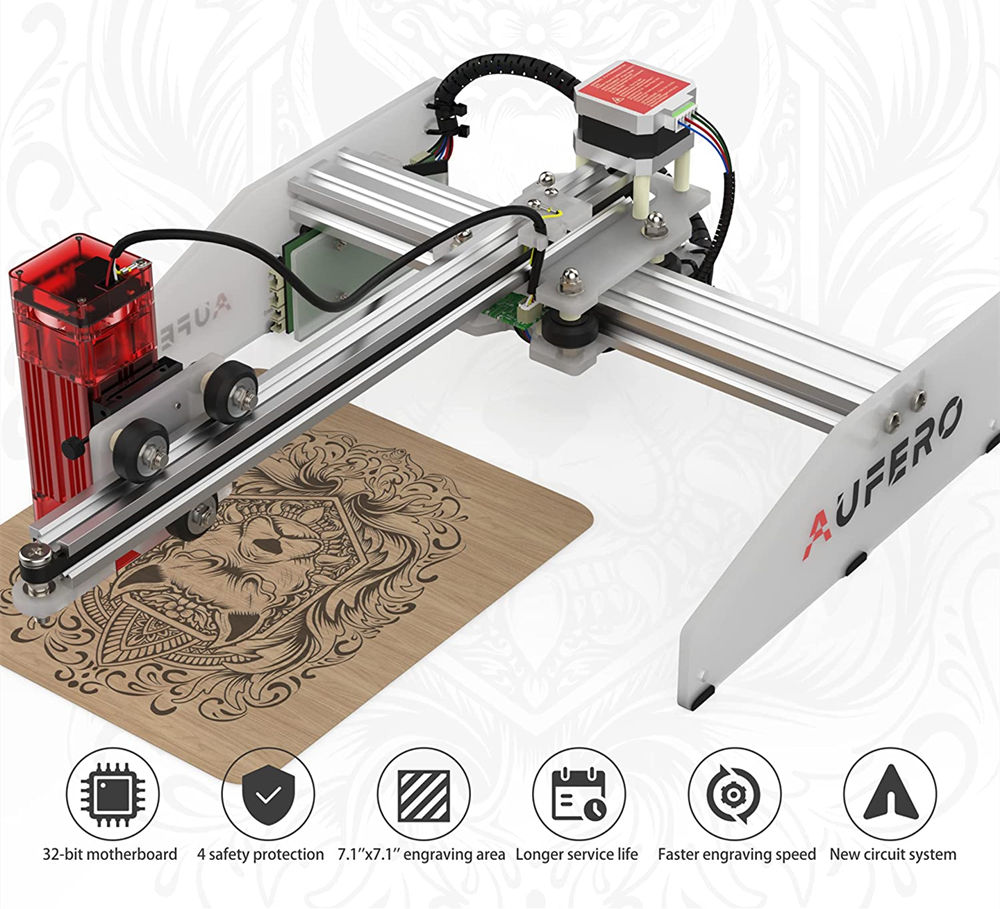 As we can see from the pictures, Aufero Laser 1 is made of white hard plastic and has two wide legs on the left and right sides to serve as a fixation. the laser module is mounted on the Y-axis and can move freely on the X-axis.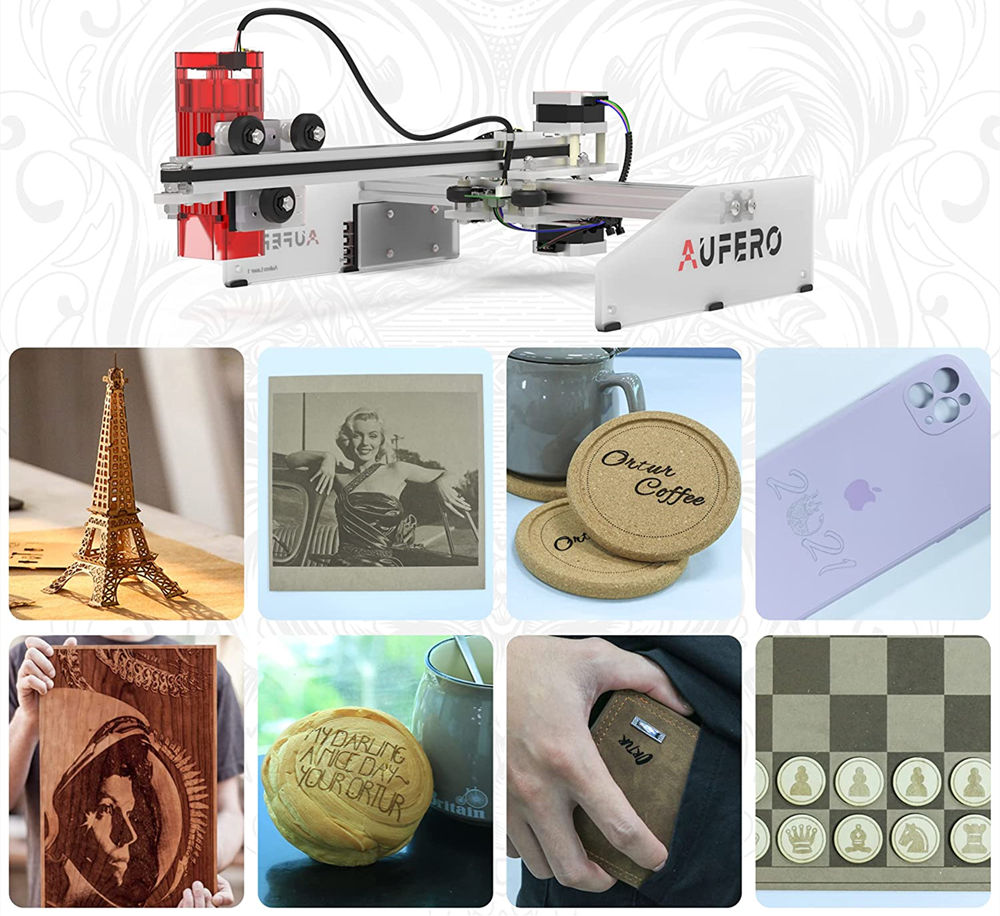 In terms of hardware configuration, it uses Ortur's OLM-PRO-V1.2 motherboard, while equipped with a more powerful ESP32 MCU + 24V circuit, plus the Ortur Laser 1.7 series firmware upgrade, which can make the engraving speed further improved. I think it adopts 7W low power laser module with second generation Focus compression laser module, the engraving effect can be guaranteed. In addition, the laser head comes with a protective cover, as well as protective glasses included in the box.
Obviously, this laser engraver is positioned at the entry level and is aimed at beginners with a limited budget. I think Aufero Laser 1 is a good choice if you just do some engraving work on wood, bamboo, leather, coated metal.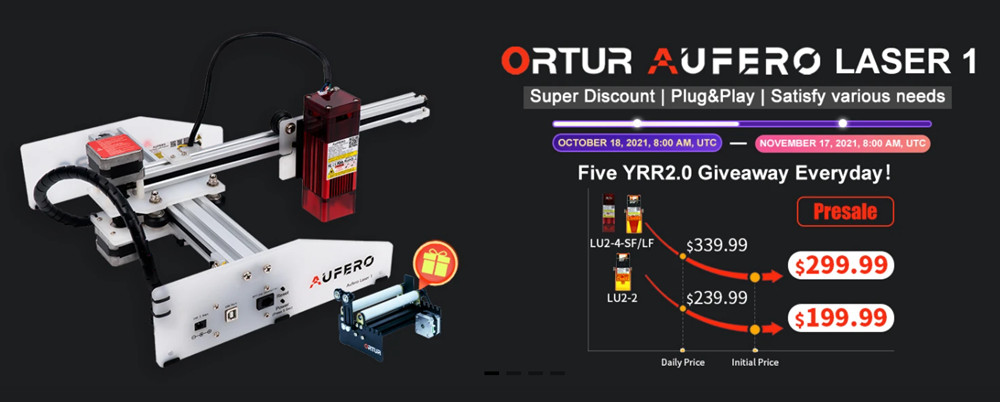 Activity:
A total of 150 free YRR2.0 for you (69.99 USD)
Free one YRR for the first 5 orders every day
Announce the winner list on the shop homepage the next day