Xiaomi Mi Laser Projector Lite
The Xiaomi Mi Laser Projector Lite is a new model in the range of Xiaomi projectors. Tomorrow, it will be available on a local Chinese pooled funding platform, and each member of the program will be able to purchase it for the equivalent of $320. And when it comes to retail, the price will be slightly higher – $365. And, Xiaomi Mi Laser Projector Lite also means Youth version that is the projector we introduced last week.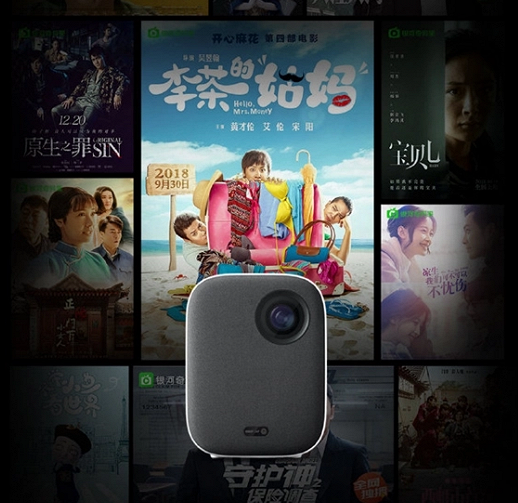 The year begins with new news from the incredible Chinese company Xiaomi, demonstrating that they never stop and keep working despite the special dates. It is known that this company owns a huge variety of devices across the entire technology industry, from smartphones to household products. Previously, in June 2017 they surprised the world with the launch of a Mi laser projector, which was a very impressive device thanks to its features and price. Due to the enormous success of this product, the manufacturer was inspired by the creation of a new version called Xiaomi Mi Laser Projector Lite that will go on sale on January 2 in the Crowdfunding platform.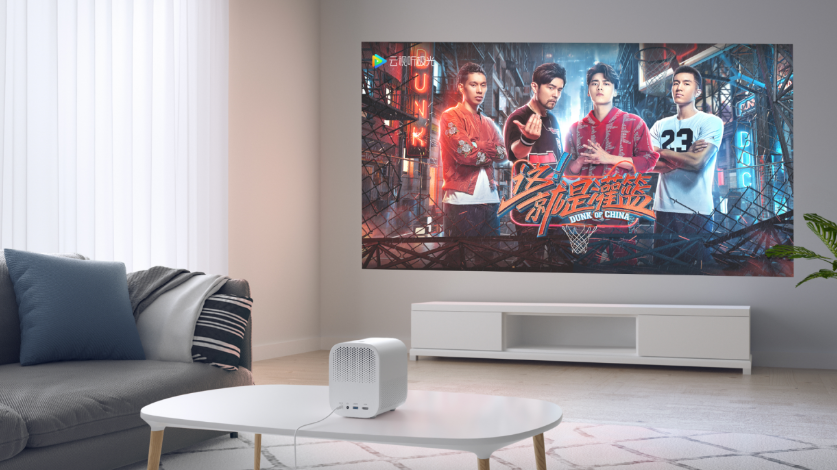 The information known about this device was made public through promotional posters recently observed on the Internet, giving information of the imminent arrival of this device. The photograph that can be seen is somewhat different to that seen in its previous version, having a narrow frame and higher, in addition to also comes with a soft black color scheme, the sides are white and the front is gray, achieving a more attractive appearance in the ad. The specifications of the new Xiaomi Mi Laser Projector Lite have not yet been released, however, knowing that it is a Lite version we can intuit capabilities lower than its standard version, and the price will be more affordable.
One of them indicates that it will possibly have an OSRAM P1W/A lamp, with a brightness of up to 800 ANSI. There is also talk of an HDR10 high dynamic range video decoder and an architectural TRP square pixel plane created by Texas Instruments. The projector will feature a 1080P LED light source. It can also be expected to include two dual 10W speakers with Dolby Audio and DTS sound effects, and comes with a pre-installed MIUI TV operating system, which translates into support for voice control. The projection of images can be from 80 inches up to 120 inches. According to official information, the Xiaomi Mi Laser Projector Lite will be released at 14:30h on January 2 at a price of 2199 yuan.