Ziyoujiguang T18S 7.8AH 36V 250W Folding Electric Bike
The ZIYOUJIGUANG T18S E-Bike weighs only 17.2kg and fits with its transport size of 115*53*73cm into the trunk of your car and can also be taken in bus or train.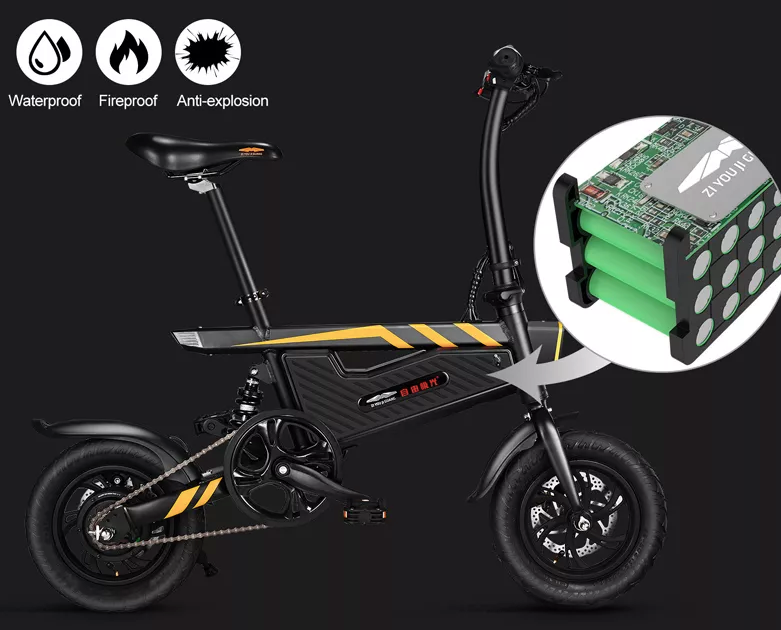 I have already tested two Chinese e-bikes myself (99% of all e-bikes on the market come from China, but I just imported them myself) and the workmanship is really great. Especially the welding seams deserve a big praise, because you can see at first sight that the Chinese can weld.
The T18S is very compact, but actually also suitable for people with a maximum body weight of 120 kg. The frame is made of 6061 aluminium and the purely electric range (quasi as a moped) is stated by the manufacturer to be 25 to 30 km. If you support the engine with your legs, then the range is even 45 to 50 km.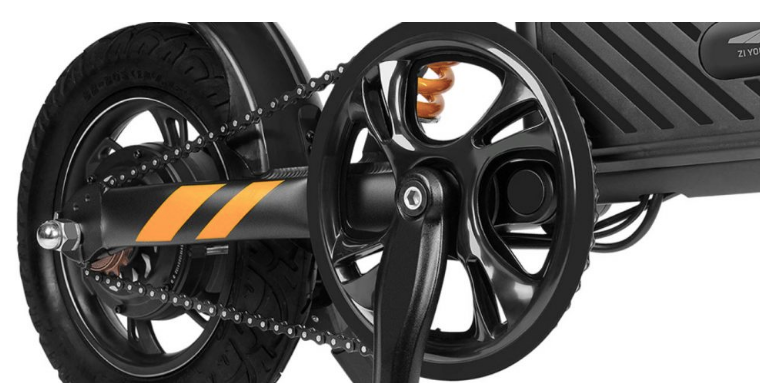 However, it should be clear that such a compact e-bike is more suitable for straight tracks without large mountains, because there is only one gear. I had already tested the Fiido D3 (which also has only one gear) and on steeper gradients this design simply reaches its limits.
If you live in a rather flat region or if you want to use your e-bike holiday e.g. in the Netherlands or at the campsite, then you will surely have a lot of fun with it.
The ZIYOUJIGUANG T18S has an ignition lock to protect it against unauthorized use. It has a horn, two disc brakes and an LCD display which shows you the battery status.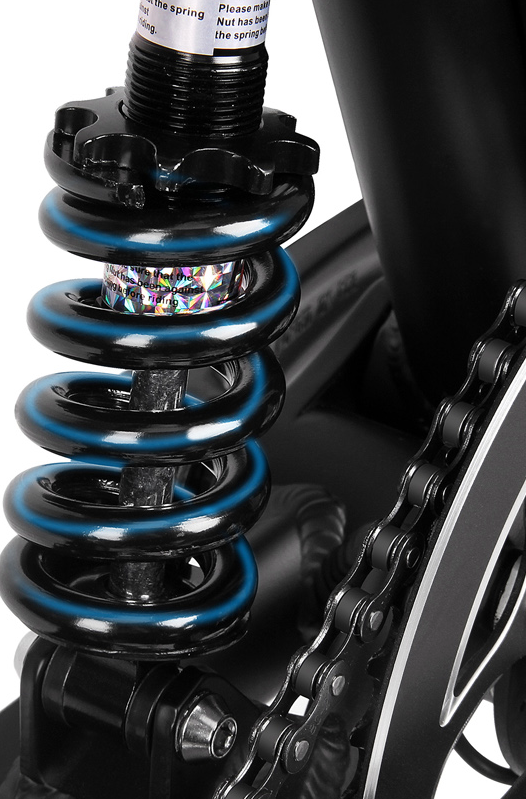 There is a bright LED front light, a red rear light with brake light function and as a small special feature in this price class for the rear wheel an adjustable strut was installed.
If you want to transport the e-bike, you can fold in the handlebars, the seat post and the pedals and carry it like a suitcase on the frame. The motor has a power of 250 watts and top speeds of 25km/h are possible.
The built-in rechargeable battery is protected several times and so humidity cannot harm the cells. There is also a protection circuit against fire and explosion, which makes sense in any case, because lithium-ion batteries can be small bombs in the worst case because of their high energy density. The battery has a capacity of 7.8A/36 Volt and the charging time is 3 to 4 hours.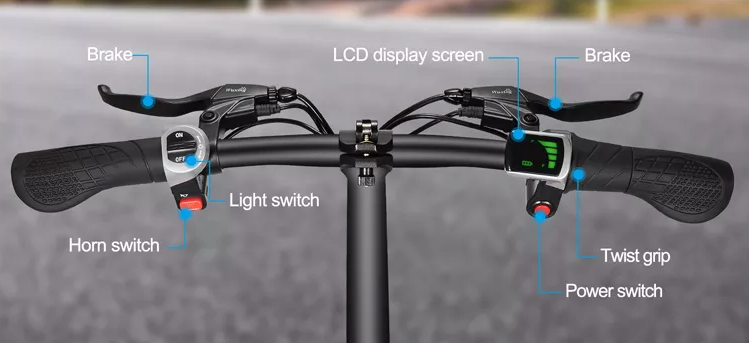 Beside the suspension strut a soft saddle was attached to the T18S and therefore you don't feel every bump into the disc. The E-Bike is protected against humidity according to IP54 standard, so it doesn't mind a rain shower.
Personally I would dry the bike if it got wet, even if the IP54 standard doesn't require it. Well-kept China gadgets look good longer.