ATOMSTACK P7 M40 40W Portable Laser Engraving Machine
In recent years, there has been a trend towards portable laser engraving machines. The emergence of home laser engravers has given consumers with a passion for crafts and trendy digital products a new toy to create unique engravings with the power of technology, and Atomstack, a leader in this field, has recently launched its latest generation: the P7 M40.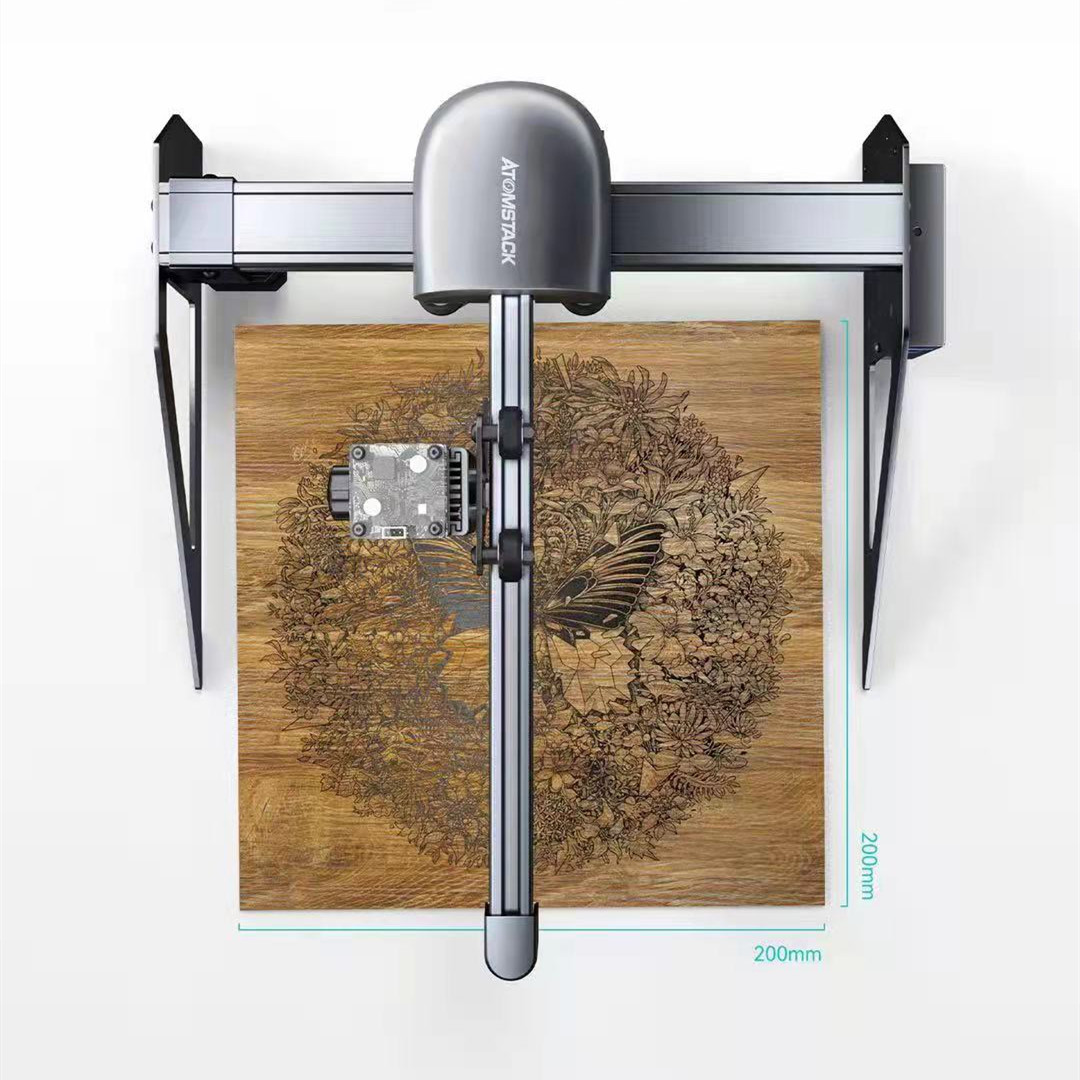 This brand has achieved great success in the A5 series, such as the familiar A5 Pro and A5 M40. Another example is their flagship model X7 Pro which will be launched in October. These models are large-format desktop engraving machines with an engraving area of 410*400 mm, which are relatively suitable for studio creative people. Today we are going to introduce ATOMSTACK's P7 series, a laser engraving machine with a portable cantilever structure. It has the characteristics of being small and light. Its engraving area is 200*200mm.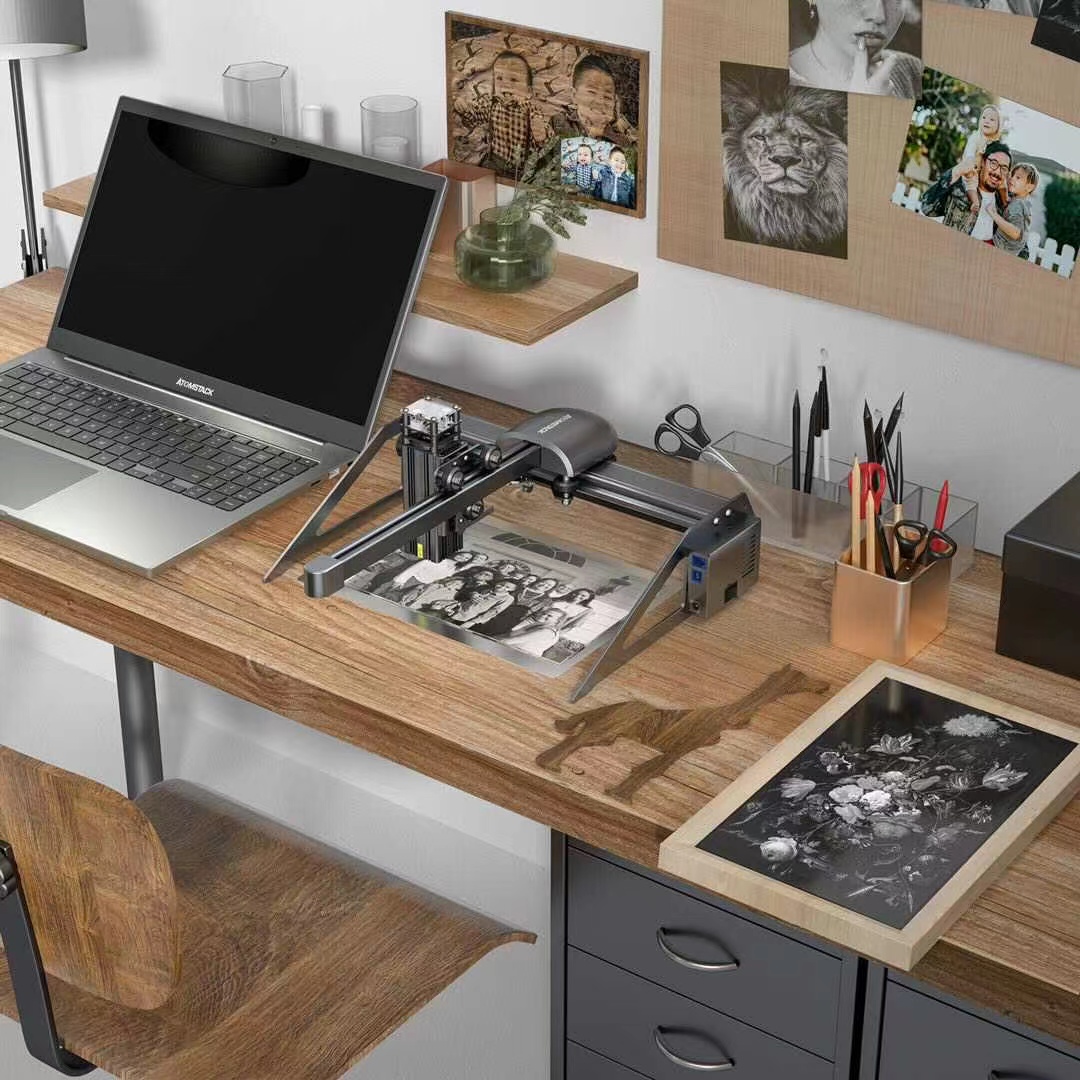 I personally love the Atomstack P7 M40 for its sophisticated design. It has an all aluminium body with great CNC cutting and it feels cool and smooth when you touch it with your hands. We can see that its footprint is just the same as a 14-inch laptop.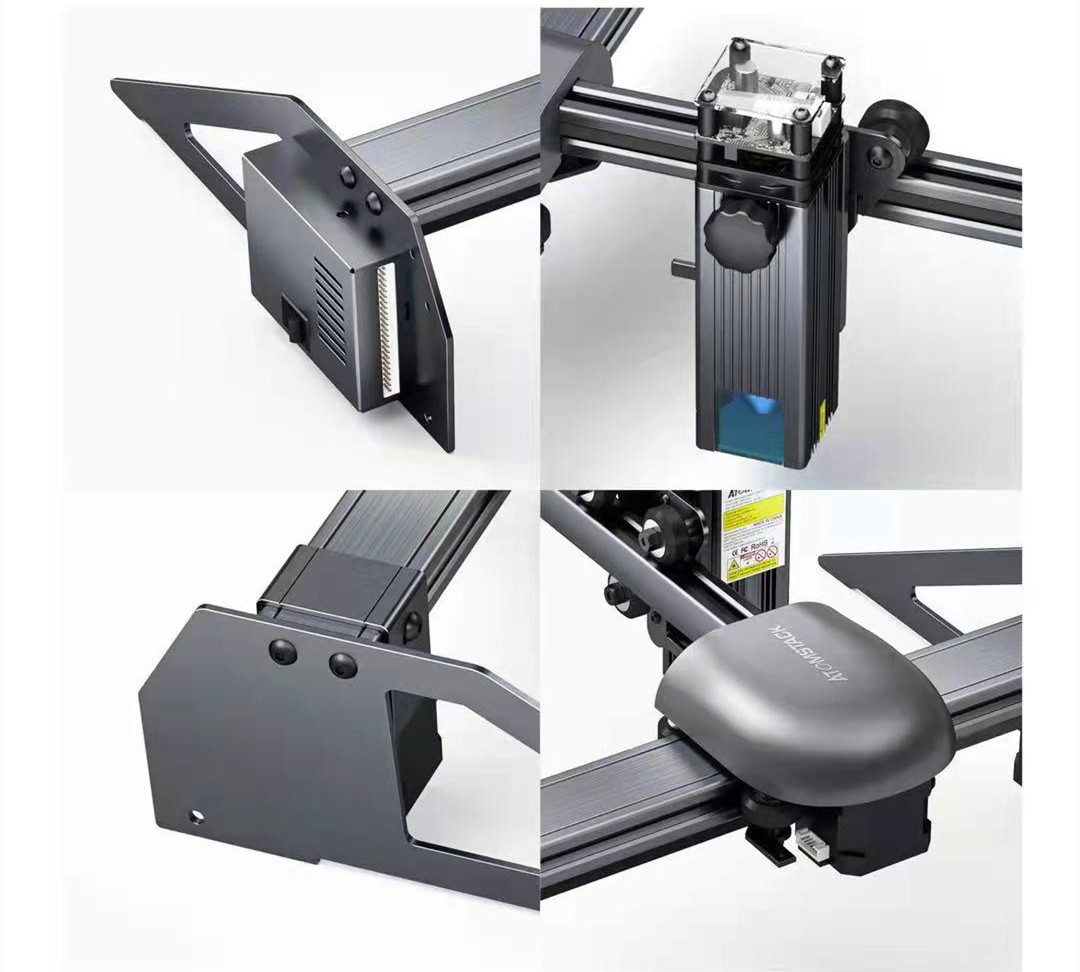 Moving on to the hardware side of things, Atomstack engineers have been working on the laser module this year and the company has invested a lot of money in research and development. We can see the latest 40W laser module fitted to the P7 M40 machine, which has an optical power output of 5.5W and is officially capable of cutting 10mm wood. This laser head has this lens compression technology that compresses the area of the light source to 0.02 square millimetres, so it will be able to engrave better.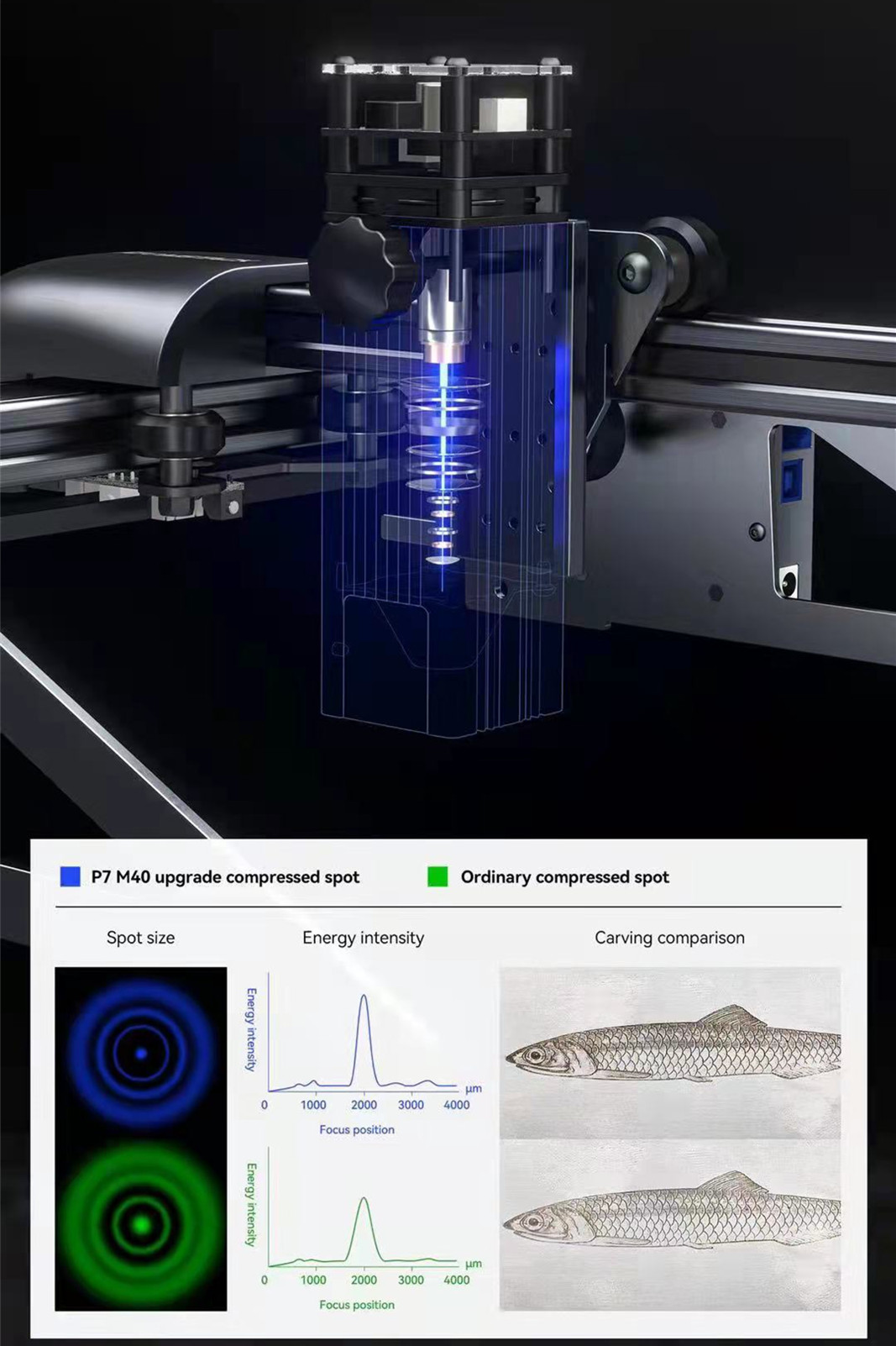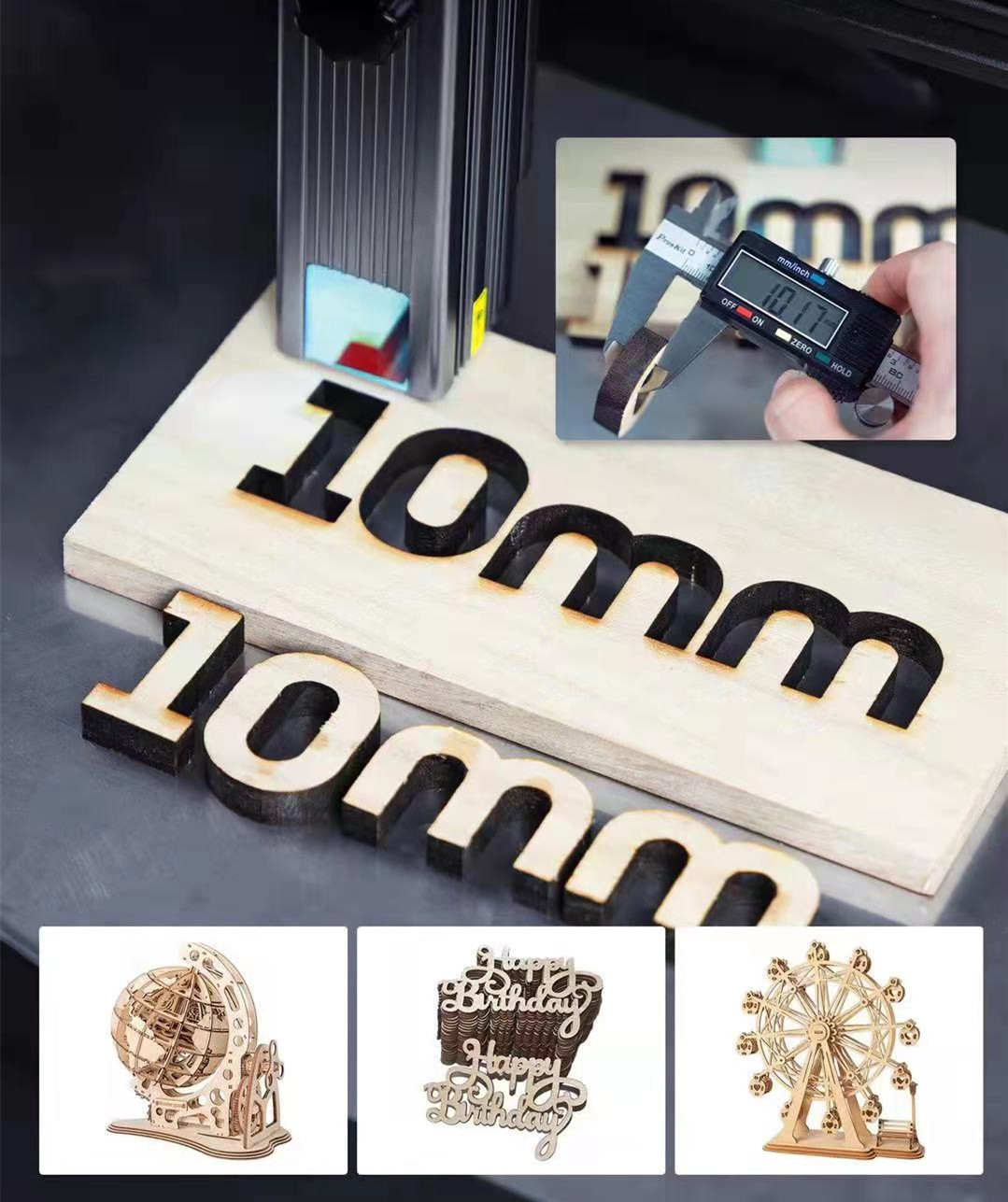 In addition, this laser module, like the M50 module, is also equipped with a horizontal gyroscope that stops the machine immediately if it is displaced by more than 20 degrees. The P7 M40 has also been upgraded with eye protection, which replaces the acrylic of the previous generation by a newly developed glass material that not only filters out 97% of UV light sources, but also raises the ignition point at the spot for a further increase in safety.