BlitzWolf BW-HC1 Handheld Cordless Vacuum Cleaner
If you have an easy-to-use, well-designed handheld vacuum like the BlitzWolf® BW-HC1, you'll instantly become someone who loves cleaning your home. As far as I can remember, this brand released three models of floor sweepers last year: BW-VC3, BW-VC2 and BW-VC1, and all of them were somewhat successful. Therefore, we have reason to believe that BlitzWolf produces handheld vacuum cleaners that will not disappoint us.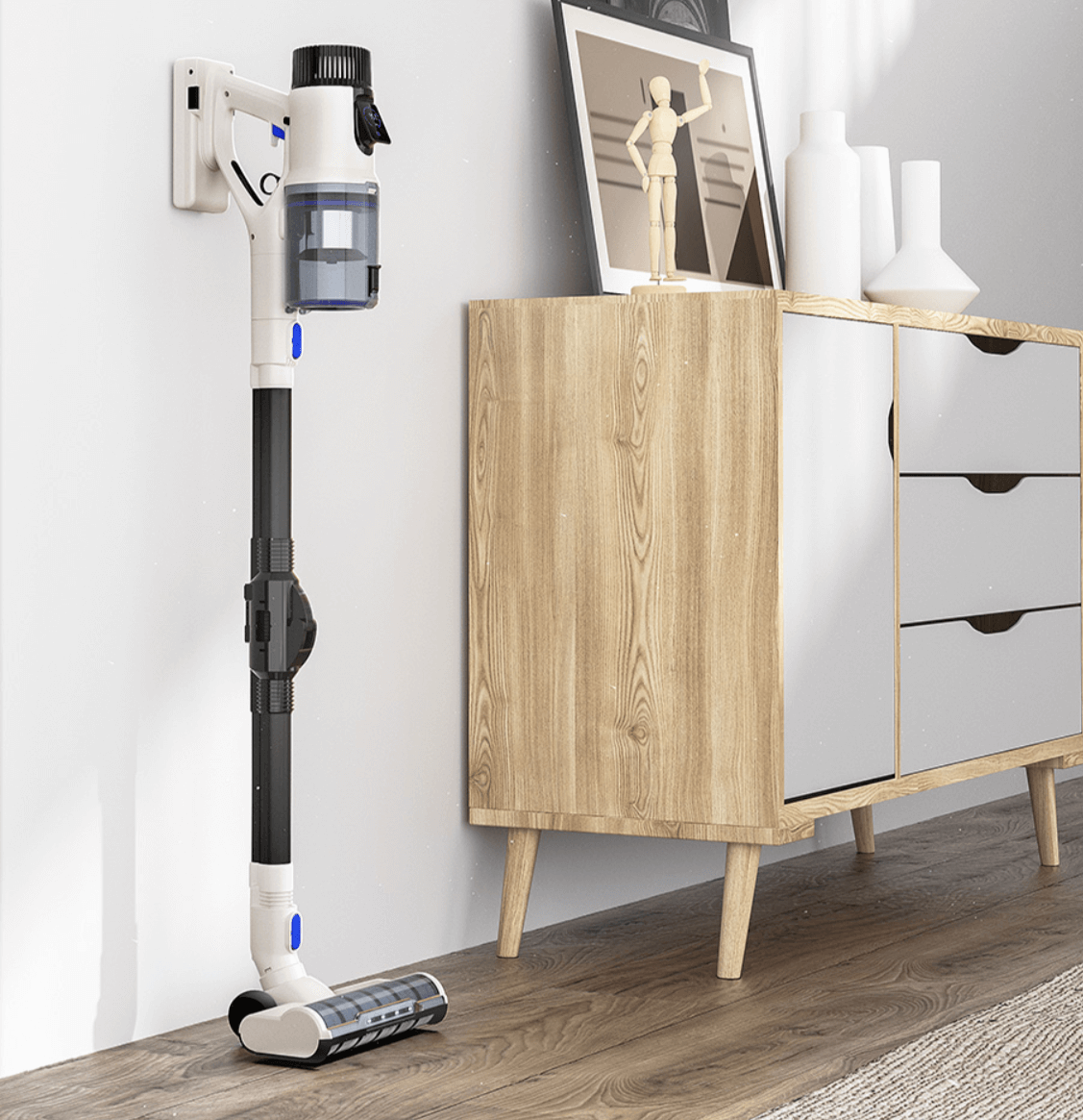 Today we are going to talk about the BlitzWolf BW-HC1, a broom vacuum cleaner that can also be used as a handheld vacuum cleaner. However, before we talk about its features, let's discuss a little about how this type of vacuum cleaner differs from, for example, sled vacuum cleaners. Broom vacuum cleaners are characterized by being, for the most part, much more comfortable to use than sled vacuum cleaners. It is true that, in many cases, they have less power due to their structure and that, due to their rigid design, it is more complicated to use them in difficult corners. However, the vast majority of these vacuum cleaners solve this problem by bringing accessories that allow us to reach those more resistant places. For example, they usually come with different types of nozzles with which we can clean baseboards, corners, different types of furniture… Therefore, this type of vacuum cleaners are more versatile than they seem at first glance.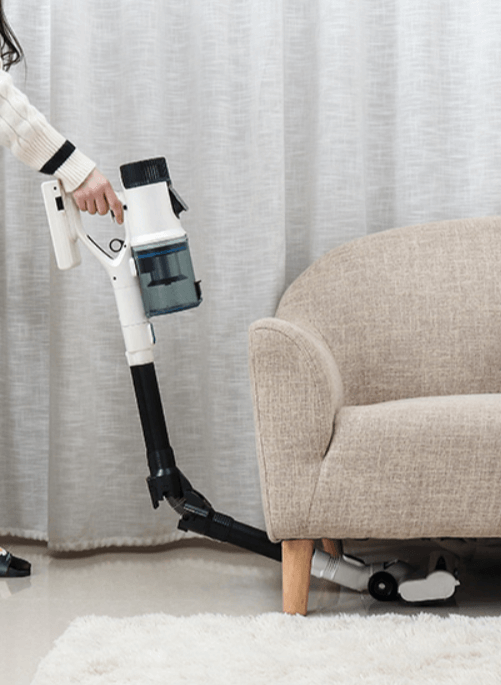 In fact, one of the functions of this type of vacuum cleaners is that they can be used for daily cleaning. Daily cleaning is a task that will save us efforts at the last minute, since, when we want to do a deeper cleaning of the home we will not have to insist so much. Thanks to this type of vacuum cleaners we are not so lazy to clean, since, as we say, they are easy to use and are usually quite light, so they guarantee a faster and more efficient use. In short, these vacuum cleaners have come to take the place of the broom, since its effectiveness and its increasingly better efficiency makes them an appliance that more and more people acquire. Above all, because they are also available at different prices, some of them very competitive.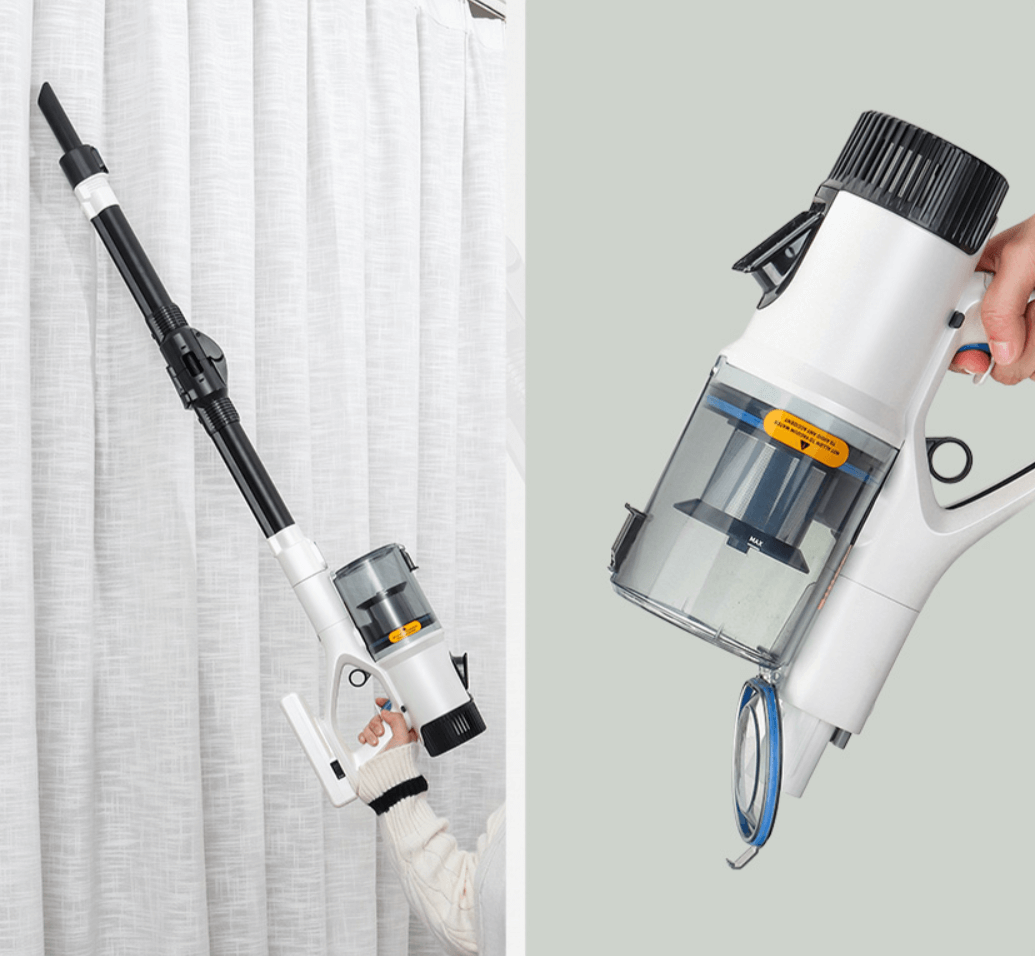 In the case of the BW-HC1, it has nothing to envy to other more expensive vacuum cleaners, as it brings an ultra strong suction power that is summarized in 145 AW. This power is given by the impulse of its 350W digital motor which, in addition, is brushless, so it has an improved performance, apart from being more durable and efficient. This will not only help us save energy, but will also make the vacuum cleaner generate less noise without sacrificing efficiency. It also has an 8-piece lithium battery that can be used for 70 minutes without interruption, which is more than enough time for daily cleaning. In fact, if we look at its operation, we will see that, if it has its electric head, it offers us times (depending on the cleaning mode selected) of 8, 22 and 45 minutes, while, if we use it without the electric head, we will enjoy 9, 30 and 70 minutes.
To be efficient and ensure optimal cleaning, the BlitzWolf BW-HC1 comes with a patented horizontal cyclone design that consists of reducing curves in the air path to the dust container. This improves the speed at which the air flows and eliminates air path blockage for flawless results. Moreover, the dust tank will allow us to work uninterruptedly without having to make stops to empty it, as it has a capacity of up to 0.7 liters. Thanks to this, we will be able to clean a large surface without the need to stop and guaranteeing a continuous work.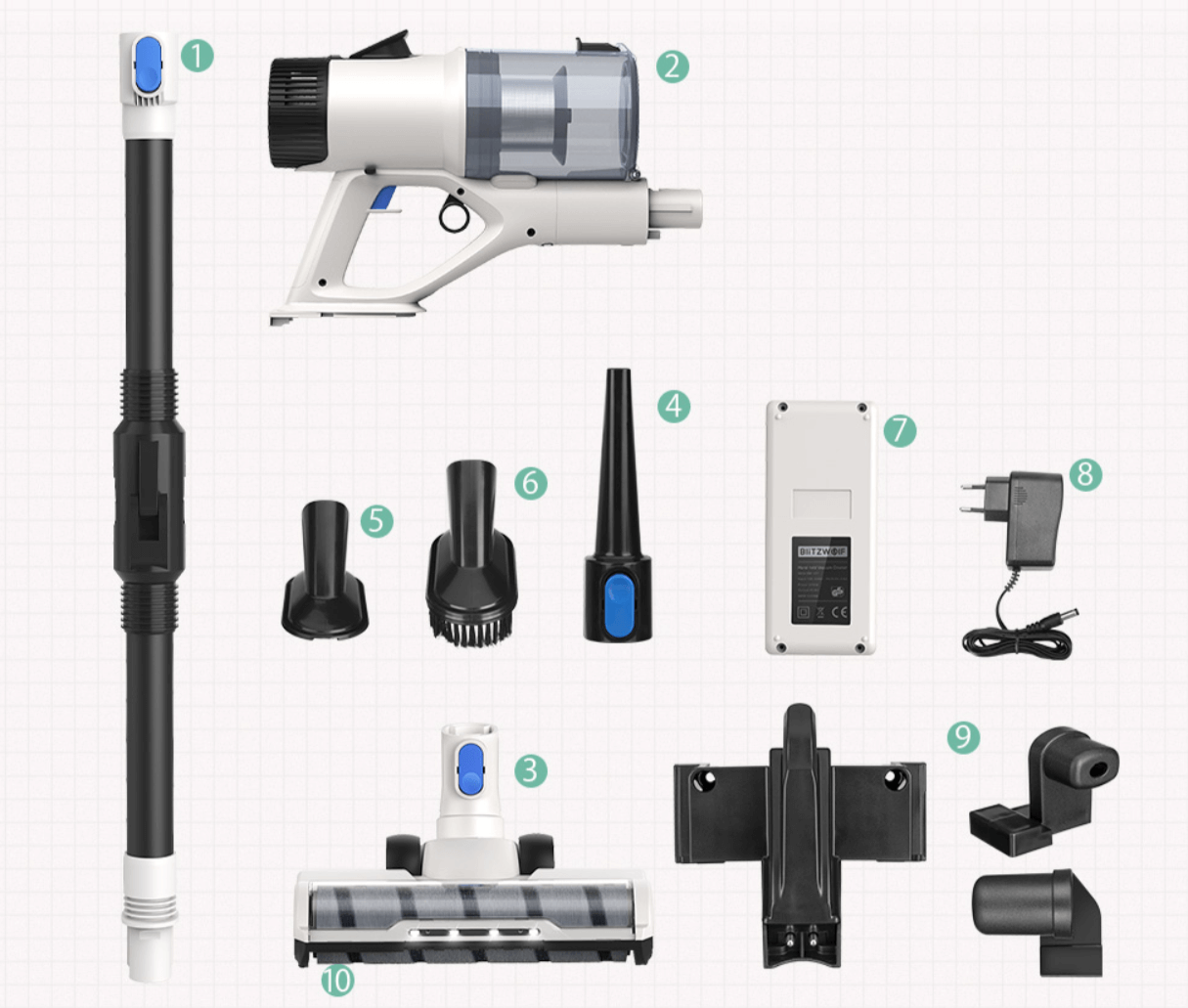 Finally, we have to mention two key features that make this vacuum cleaner very easy and simple to use. First, we have to mention that it also has a handle design that has been patented so that it is easy to carry. This is achieved by having aligned the arm, vacuum cleaning tube and head. Thus, being on the same line, it is much easier to carry and clean with it. Last but not least, the brush head also has a special design that will appeal to pet owners. The design of the brush prevents hairs from getting tangled around it while cleaning, making it ideal for use in homes that are shared with our furry friends.
It is very good value for money. It is powerful, easy to use and lightweight, so it can be easily taken anywhere for daily cleaning. It also has a good capacity of its dust tank. However, like other vacuum cleaners of this style, it is noisy and does not have a light on the head to better see where it is being cleaned. Its most negative point is that it can only be purchased online.