BMAX MaxPad I11 UNISOC T618 10.4 Inch 2K Screen Android 11 Tablet
Chinese manufacturer BMAX has released a 10.4 inch size Android tablet, the BMAX MaxPad I11. This product is a high-performance Android tablet in the low price range, and has a system configuration that can be described as "Trendy for Chinese tabs these days". I think it will be a competitor to the currently popular Teclast M40/T40 series and ALLDOCUBE iPlay 40 series.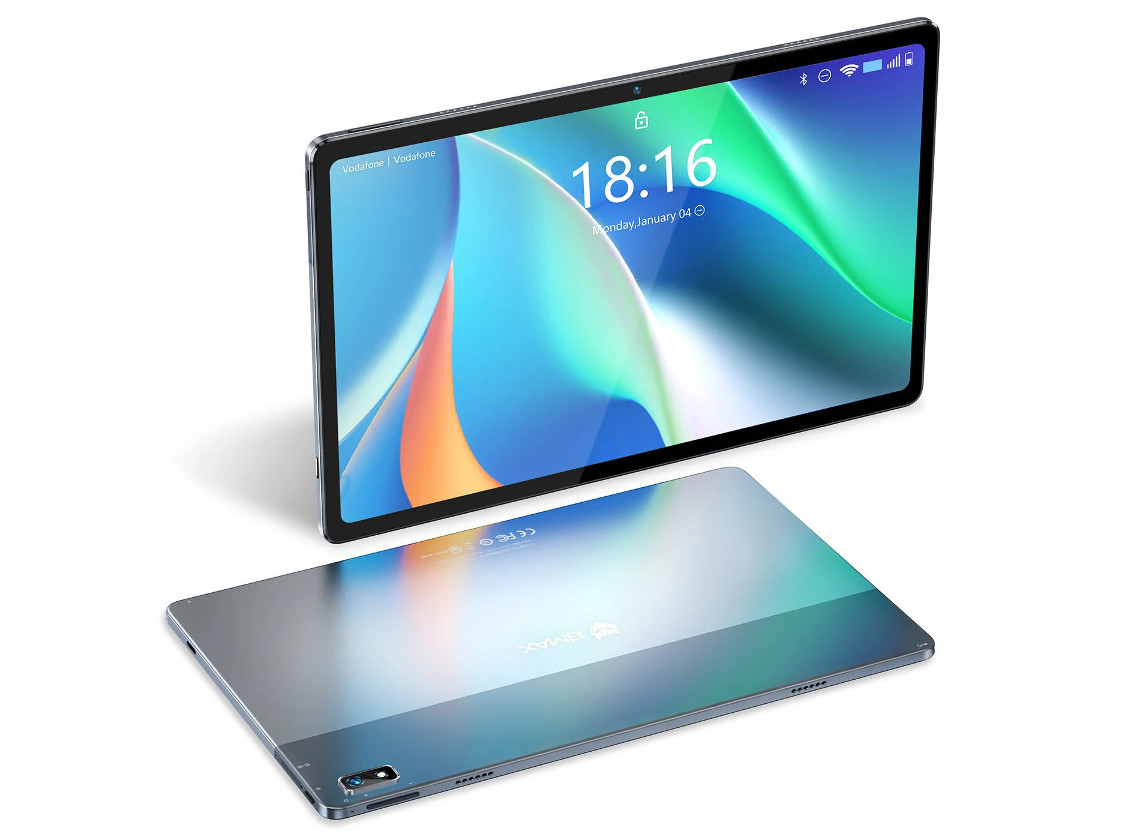 As I mentioned at the beginning of this article that "it's all the rage with Chinese tabs these days", it is almost on par with Teclast M40/T40 series and ALLDOCUBE iPlay 40 series when it comes to CPU, RAM and storage capacity. In particular, it has the same CPU/RAM/storage/display specifications as the ALLDOCUBE iPlay 40. Well, it's a "Good enough to play up to Uma Musume" kind of performance.
The camera pixels are a notch higher than those of Teclast and ALLDOCUBE. It has 13MP on the outside (rival models have 8MP). However, in our experience, tablet cameras are often lower in quality than the number of pixels displayed on the screen. Also, most products don't put much effort into their camera apps, or rather, don't allow for fine adjustments, so it's best to assume that you can't expect much in the way of image quality.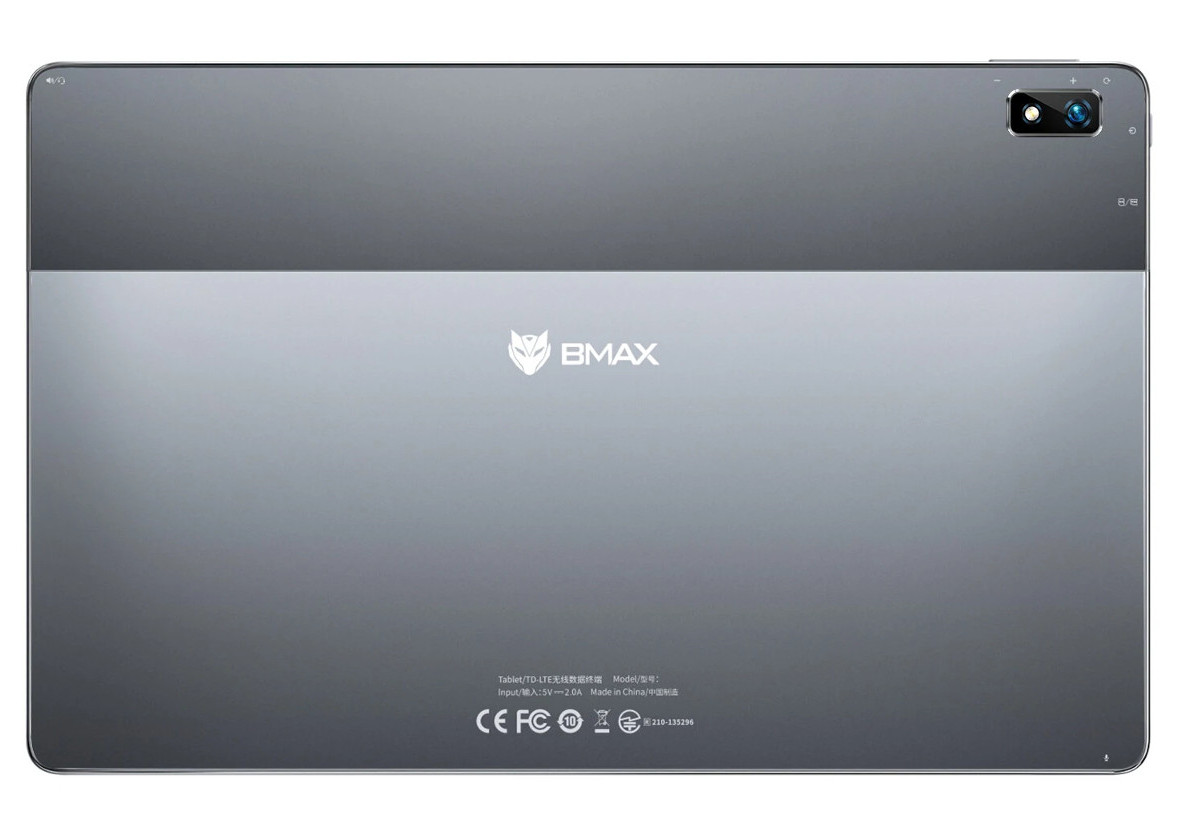 Also, the size is great, let's compare it to the Teclast M40, and the ALLDOCUBE iPlay 40.
BMAX MaxPad I11: 247 x 156 x 7.7 mm / 450 g
Teclast M40: 243 x 162 x 9 mm / 548 g (actual measurements)
ALLDOCUBE iPlay 40: 248.1 × 157.86 × 8.2 mm / 458 g (actual measurements)
Although the exact size of the Teclast T40 Plus is not disclosed, I can say that the M40 is a bit "thicker and heavier" than the iPlay 40, while the MaxPad I11 is just a bit smaller, thinner and lighter than the iPlay 40. Incidentally, the size of the iPlay 40 is "very impressive" for a low-end Android tablet, so I think it's safe to say that the MaxPad I11 is equally impressive. It's especially nice that it's so light!
The image above is of the MaxPad I11, and the image below is of the actual Aldocube iPlay 40. They have the same display size and differ only by less than 2 millimeters in height and width, so they should look almost identical.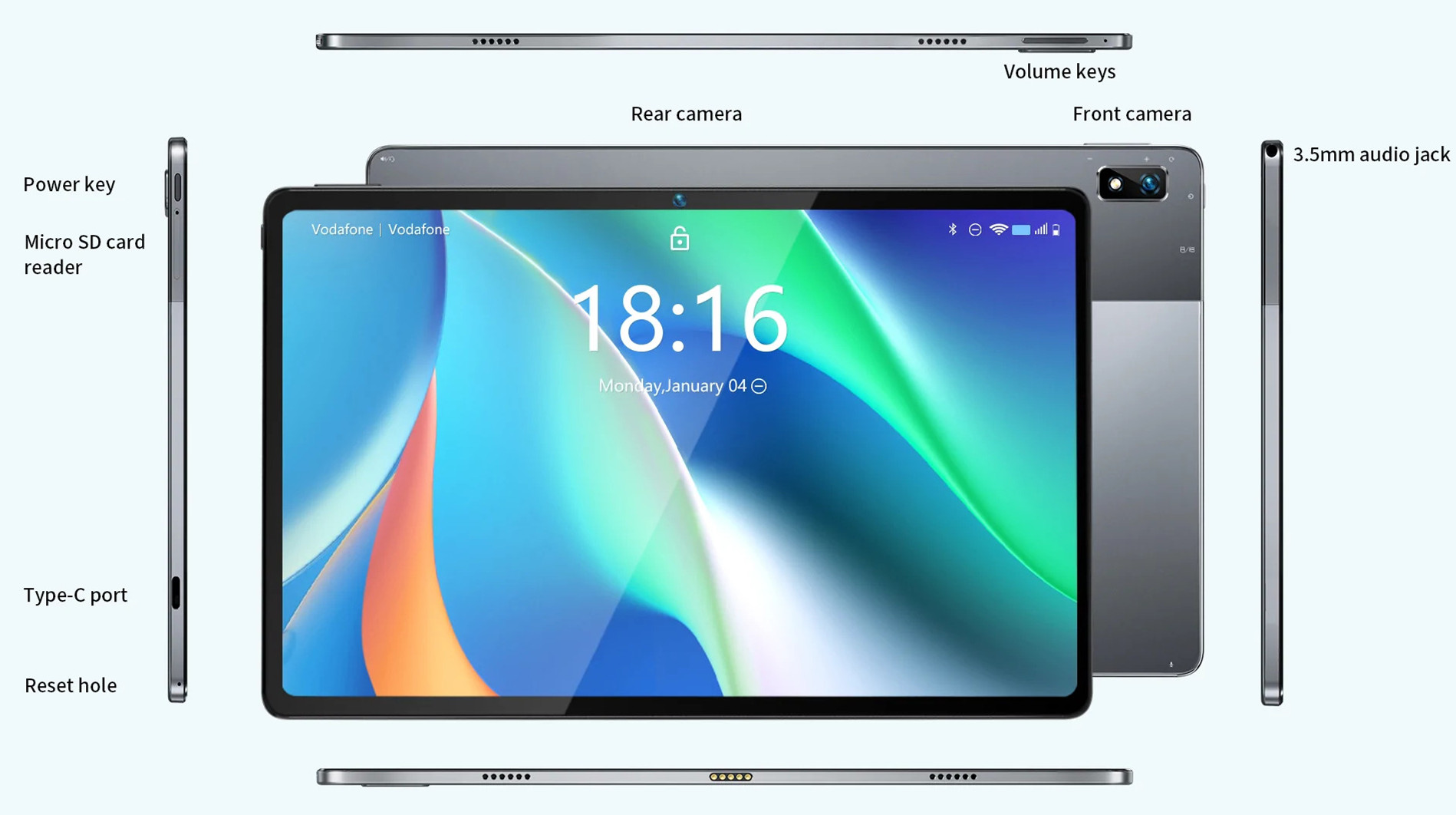 The back of the device is made of aluminum alloy and looks quite high quality. You can also see the technical certification mark (and the certification number), but I think this image is CG, so I don't know if it is really certified.
This is a development view. This shows that the chassis seems to be slightly edgy (a bit angular). I guess it's similar to the recent CHUWI products (HiPad Plus and HiPad Pro). Also, there are two speaker grills on the top and bottom sides, but the manufacturer's description says "two speakers", so I guess either the top or bottom side is a dummy.
There is also a POGO pin for keyboard connection, but there is no information about a separate keyboard at this time.