CHUWI GT Box Windows 10 Home Office Game Mini PC
At the end of April, Chuwi, which has already conquered the Indiegogo site last year with its hardware solutions, intends to begin fundraising for the launch of the Chuwi HiGame mini-PC. In June 2018, the brand proposed a participative fundraising campaign to launch these machines with a very friendly design and equipped with Intel Kaby Lake-G i5-8305G and i7-8709G chips. Very efficient but also quite expensive machines. The entry-level model being located at $899 and the Core i7 model at $1099, they were aimed at a relatively small audience.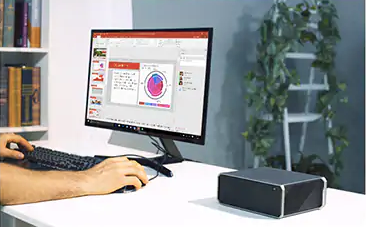 Chuwi Company, which is known as a manufacturer of low-cost tablets and laptops, in the foreseeable future is going to establish production of a new gaming mini-PC CHUWI GT Box. These computers will be equipped with Intel Core i3-5005U CPU processors (HD Graphic 5500 GPU). Recently, the recommended price for the new mini-PC was announced.
I guess the sales were not especially mind-blowing on these solutions. Feedback showed good performance, but the price delta with Intel NUC solutions using the same chips was not necessarily to their advantage. Especially since Intel had a much better controlled heat dissipation for him. The concern was that these Kaby Lake-G chips developed a high heat release with a TDP of 100 watts.
What can be done to make the design of a custom chassis dedicated to this project profitable, with sales at half mast? Recycling it for a new Mini-PC seems to be the solution. The Chuwi GT Box was probably born from the idea of making the basics of the old project profitable. It clearly changes gears with a much less powerful chip but is not lacking in appeal.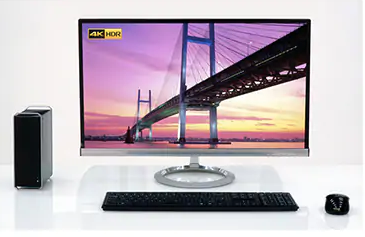 The dimensions of the new device are quite modest: 17.30 x 15.80 x 7.30 cm. There are several configurations of CHUWI GT Box: with the Intel Core i3-5005U processor (Low-power desktop platform processor, stable and reliable performance, less delay and lag). The graphics subsystem is a video core embedded in the chip: Intel HD Graphic 5500 GPU (Better and faster in playing games and watching videos than the previous generation. Meet your requirement for high resolution and give you an enjoyable entertainment experience.)
The Chuwi GT Box offers a Wifi5 and Bluetooth 4.0 as well as a rather sober connection: Nothing on the front panel which remains very sober with a single start button. On the rear side are two HDMI CEC ports, two USB 2.0 ports and two USB 3.0 Type-A ports, an Ethernet Gigabit socket and separate 3.5 mm headphone and microphone jacks.

This mini-PC contains 8GB DDR3 RAM for Advanced Multitasking. SSD with the capacity 256GB is used for data storage, and also a slot for M.2 SATA memory expansion is available. The price for this device will be $299.99. For those who helped with the collection on the Gearbest a discount of 8% is available. It is located below the Beelink U55 or L55 which uses the same processor but offers a 512 GB SSD. It is also possible, given the connectivity fairly close to the two devices, that the same motherboard may be embedded in both solutions.