Deerma DEM – HX20 Dehumidification Drying Shoe
The enemy of sweat shoes – Sweat glands in feet are dense and easy to sweat Urea and lactic acid in sweat constantly ferment in the sealed environment inside the shoes and become petri dishes for bacteria.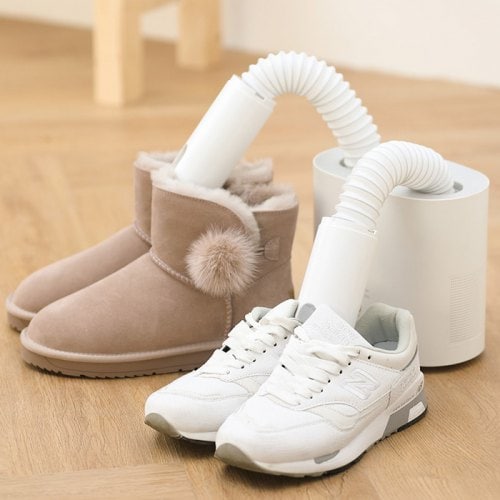 Intelligent constant temperature – Between 65Deg.C hot air, you can quickly takeaway moisture with Deerma DEM-HX20, keep the shoes dry with in Strictly control the hot air temperature to avoid high temperature damage to the internal fiber.
Ozone care – The ceramic ozone generator inside the shoe dryer produces a large area of rich oxygen evenly permeates every fiber in the shoe and oxidizes and decomposes bacteria.
Double u outlet – Break the previous shoe dryer can only dry a pair of leather bureau limitations, top humanized with double U structure, can be drying two pairs of shoes.
Multiple patterns – Develop different drying schemes for different types of shoes, with four drying modes and four timing options as long as 180 min, the Deerma DEM-HX20 has Multiple patterns.