Dibea DT550 Household Vacuum Cleaner Sweeping Machine
Vacuuming robots are the best invention since sliced bread!! In everyday life these little helpers can really save a lot of time and work. However, good vacuuming robots are very expensive! Under $300 it is almost impossible to find a really good model. But is this really true? Dibea says NO!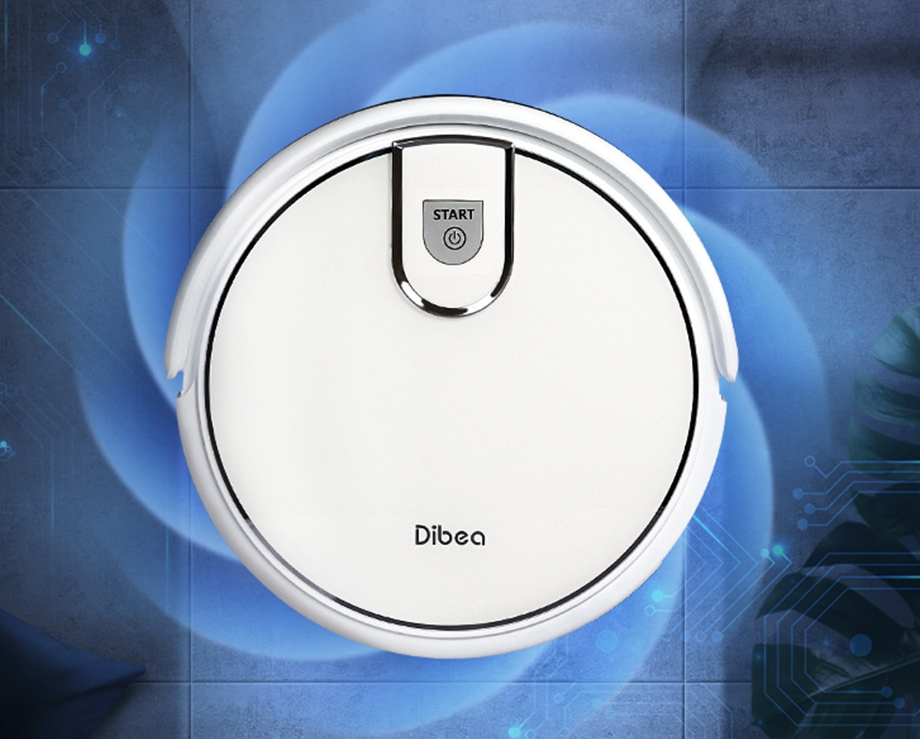 The Dibea DT550 is supposed to score with a particularly high suction power and a special Dual SLAM navigation system, which should work more efficiently than competing models. However, the DT550 only costs around $230, which is a very reasonable price for a vacuuming robot.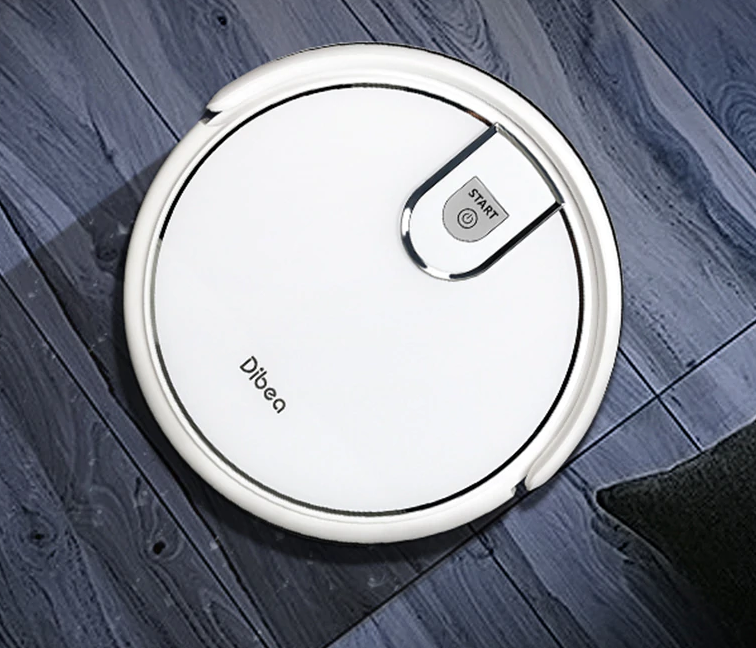 Dibea has a rather classic design for the DT550. You get a typical round vacuum cleaner robot. With 32cm in diameter and 7.9cm in height it is also an average sized model. And so it goes with the DT550 basically further.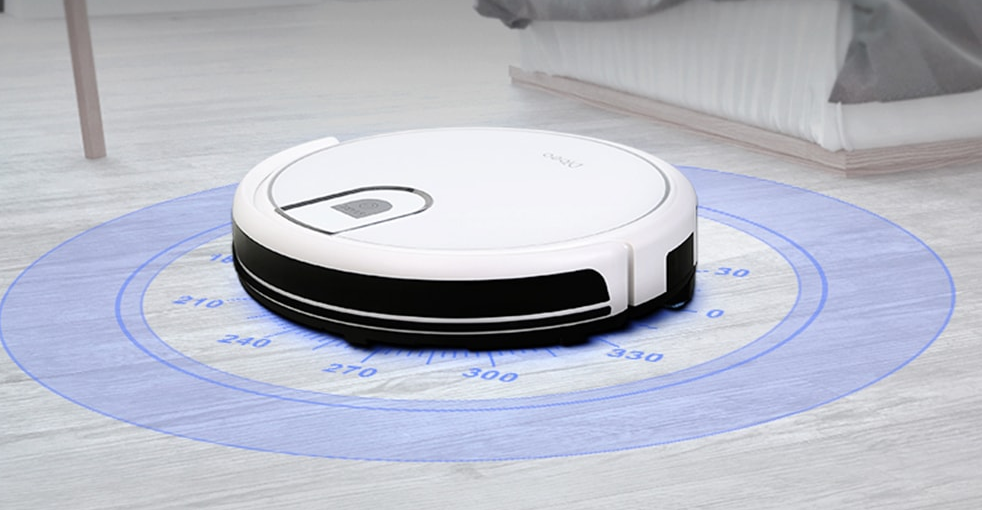 On the outside it does not stand out from the mass. But this doesn't have to be a bad thing, especially considering the extremely low price. The Dibea DT550 has a plastic bumper on its front that can be pushed in to protect your furniture and help you navigate. The complete robot is of course made of plastic, which makes a solid impression.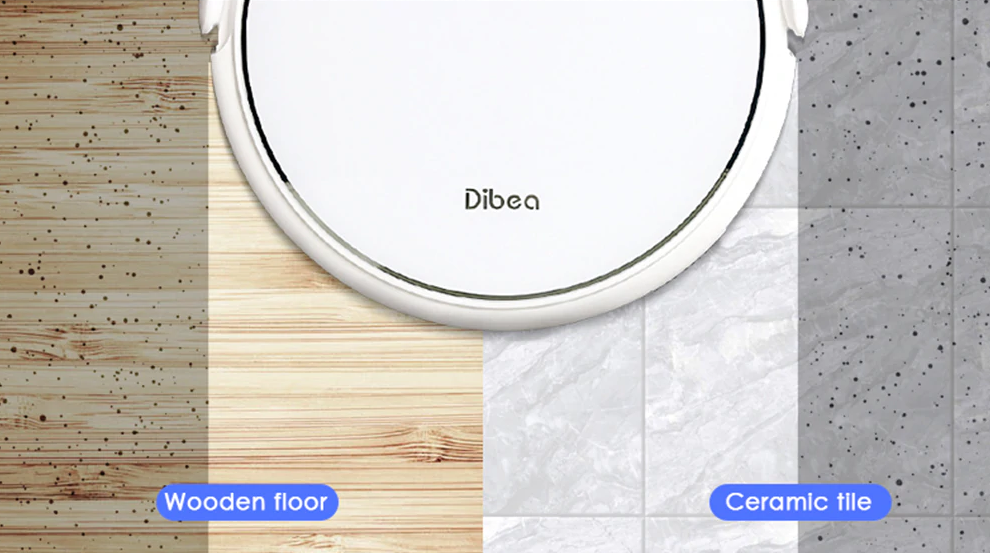 Also with the weight and the mass one does not notice that Dibea has saved. On the upper side it even has a "brushed aluminium" look. There is also the on/off switch. It gets more exciting on the underside. The DT550 has two "feelers" as I like to call them. These are two small brushes which should sweep dirt and dust from corners, which usually works quite well in practice.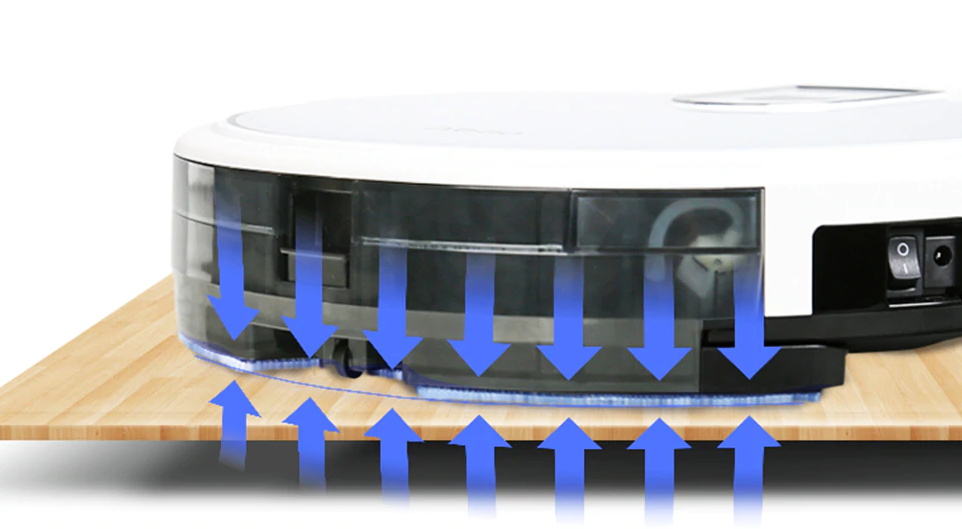 This dirt is swept into the middle in front of the vacuuming robot, where it is then vacuumed up. The Dibea DT550 doesn't just rely on its vacuum motor, which according to the manufacturer is quite strong with 600Pa. There is also a motor-driven brush, which is essential on carpets. Experience has shown that the motor-driven brush does 90% of the work on vacuuming robots.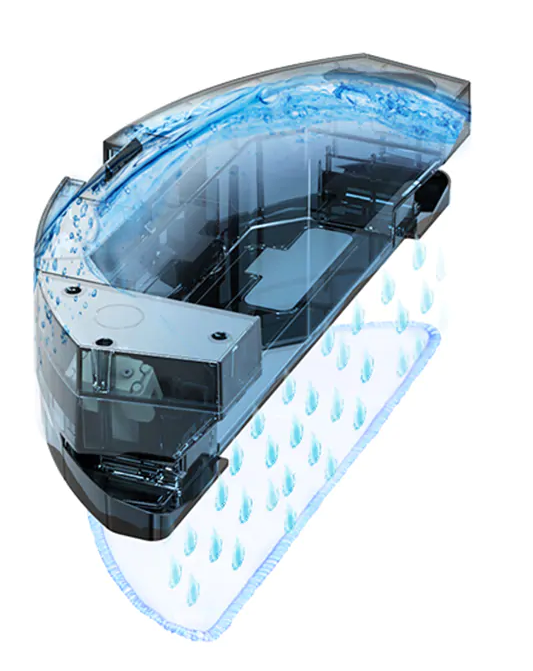 The vacuumed dirt ends up in a collection box at the end of the robot. This may be a bit small for my taste, but as far as filtering is concerned, the box looks quite good.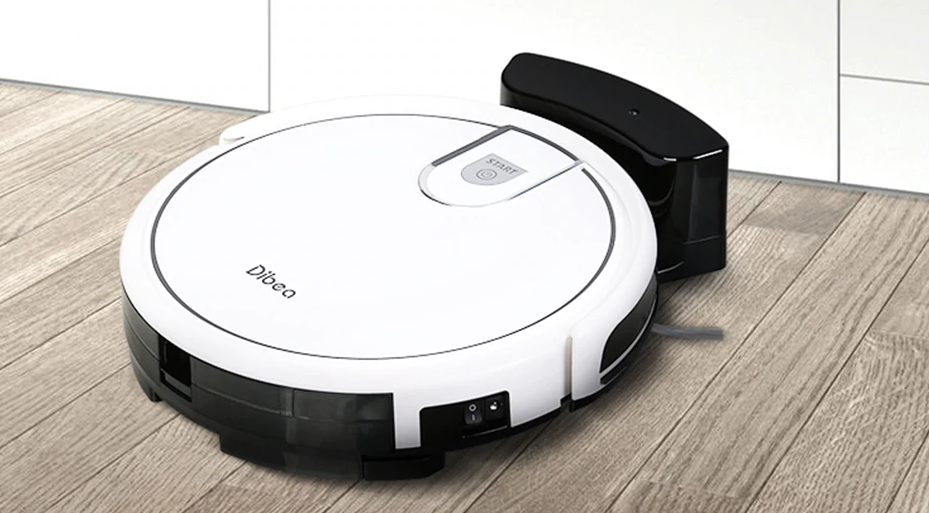 All air passing through the Dibea DT550 must pass through three filters. First there is a coarse filter, which keeps lint and other coarse dirt from the other filters. Below this is a classic black filter, which you usually find in vacuum cleaners in front of the engine.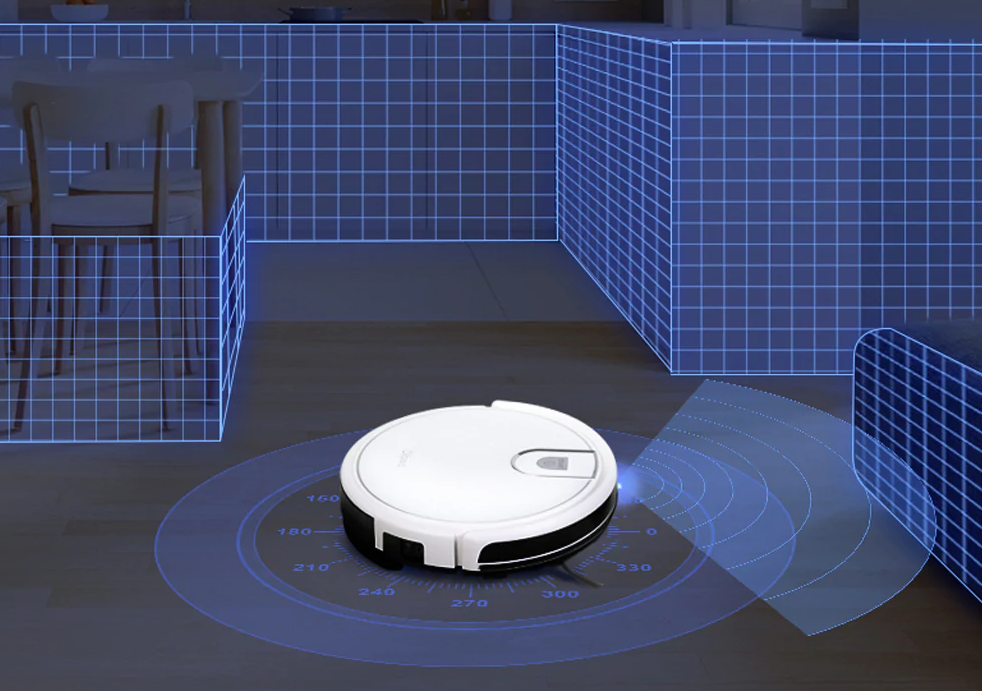 Last but not least, there is a fine dust filter, which should also pull the last dirt out of the air. The Dibea DT550 is controlled either by the button on the top, which starts or pauses the cleaning process, or by the included remote control. This allows the use of different cleaning programs or even the manual control of the robot. Like most vacuum cleaning robots, the DT550 has a docking station to which it automatically returns for charging. All you have to do is empty the dust container.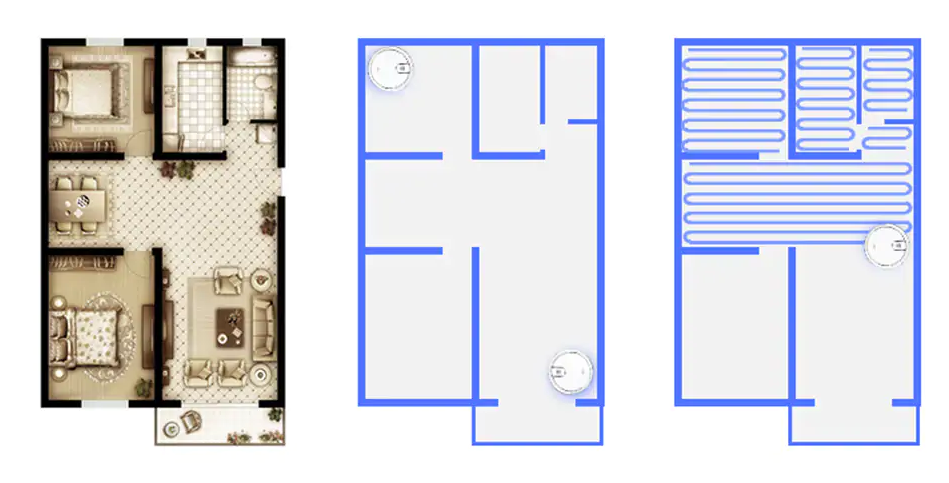 Let us now move on to the cleaning performance of the Dibea DT550. Basically it does a very good job! Especially on smooth floors the suction power in combination with the rotating brush is sufficient to absorb almost any kind of dust. Powders such as flour or sand are removed by approx. 70-80% by simply driving over them. Here the robot has to move over the spot a second or third time until everything is removed.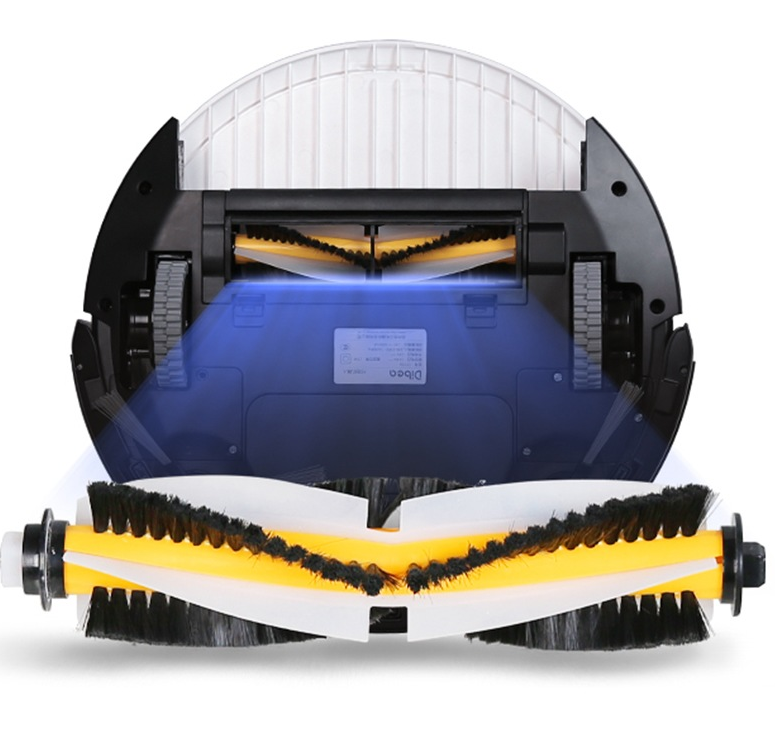 The Dibea DT550 also cuts a fine figure on carpets. Coarse and visible dirt is almost 100% removed. This even applies to animal hair! Deep-seated dirt, especially in slightly higher carpets, is of course not removed as reliably as with real vacuum cleaners, but this is not surprising. Here vacuum cleaning robots always have some problems.
The Dibea DT550 also has some problems with carpet edges and walls! It partly drives less close to objects than it would have to for a 100% cleaning. This often leaves some dust and dirt behind. There is a special cleaning program for the walls, in which the DT550 drives them specifically, but this must be started manually and is not perfect.
Nevertheless, the conclusion on the cleaning performance is very positive. Vacuum cleaning robots do not have to vacuum 100% perfectly! But you can simply send them off every day, which leads to less dust collecting in your home. Due to the good navigation of the Dibea DT550, the general level of dust in the apartment drops considerably, it doesn't have to be able to vacuum excessively because less dirt collects. As far as volume is concerned, the DT550 can be classified as average. This is not disturbingly loud, but should not drive next to a sleeping baby or when reading a good book.
It doesn't matter if you use the robot in normal mode or in turbo mode. The latter is slightly louder, but most of the "noise" doesn't come from the suction motor but from the rotating brush, which works equally fast in both modes.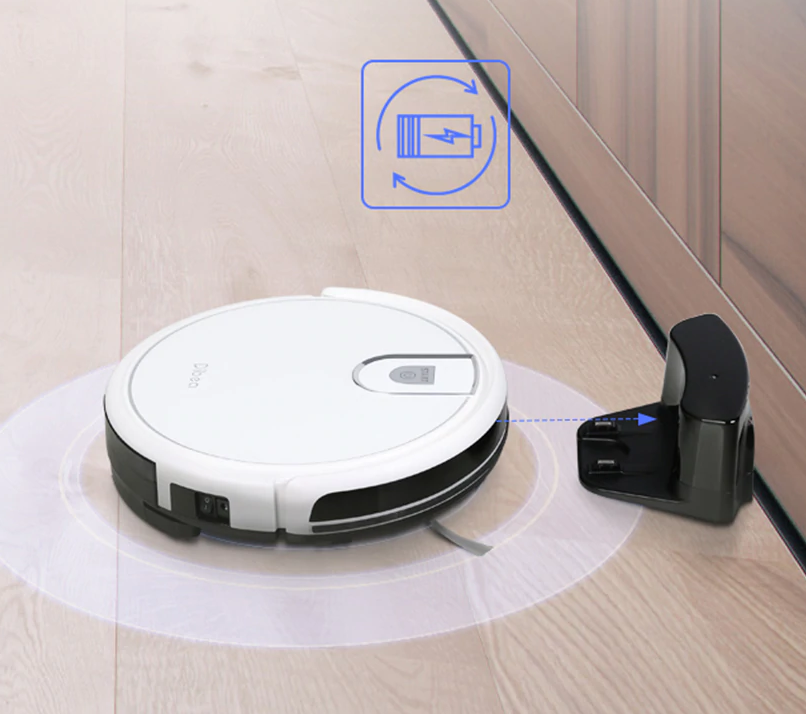 Yes, the Dibea DT550 also prefers large and open rooms, where it gets along better, but it also gets along with more complex apartments, rooms sufficiently well! In addition there is a solid suction power and you get a really usable vacuum cleaner robot! If you don't want to spend $300+ on such a robot, the Dibea DT550 with +-$230 is the best known option on the market!
Alternatively, if you want to get a little more money for a real top model, take a look at the new Xiaomi Roborock T6 which is an absolute top device!