Holybro Kopis Mini DJI Version 148.6mm F7 4S 3 Inch FPV Racing Drone
Do you want to enjoy DJI digital video feedback on a small machine? Here is the Kopis Mini from Holybro. It is a device which rests on a carbon frame 14.8 cm diagonal from motor to motor, with arms 3 mm thick. The motors are brushless 1507 to 3800KV for 3 inch 3140 propellers. At the heart of the aircraft, there is a Kakute F7 HDV flight controller, with an altimetric barometer, flashed with Betaflight coupled to a Tekko32 ESC 4 in 1 45A. Power is supplied via an XT30 connector – there is no battery supplied. Holybro recommends Lipo 4S from 650 to 1300 mAh.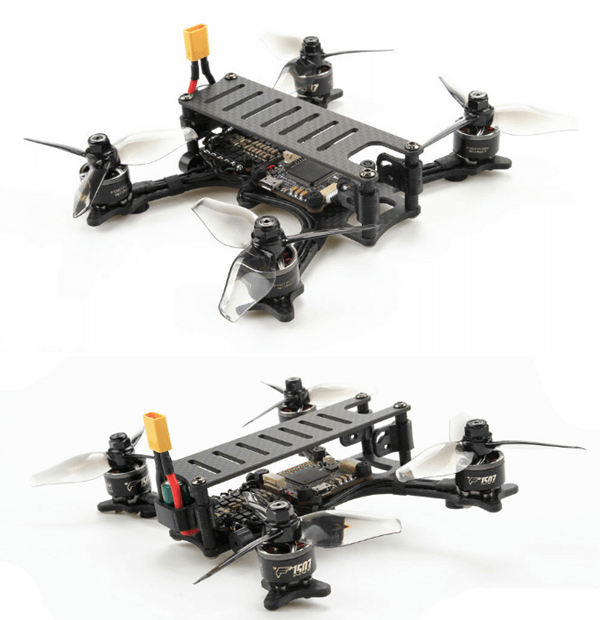 It is provided by the DJI camera and the FPV Air Unit ( see the test here ). The video return is therefore in 720P, to be viewed with DJI's headphones. It is possible to record the flight video on the helmet, but also on board the Kopis Mini, on a microSD memory card. In this case, the definition is 1080p at 60 fps, or 720p at 120 fps. The device is intended to be used with the DJI radio control, but you can add your own receiver – there are 6 UARTs in all! As well as a buzzer, to find the Kopis Mini more easily in the event of a crash. It is delivered in a carrying case.