QCY T1C Mini Bluetooth 5.0 Wireless Music Earphones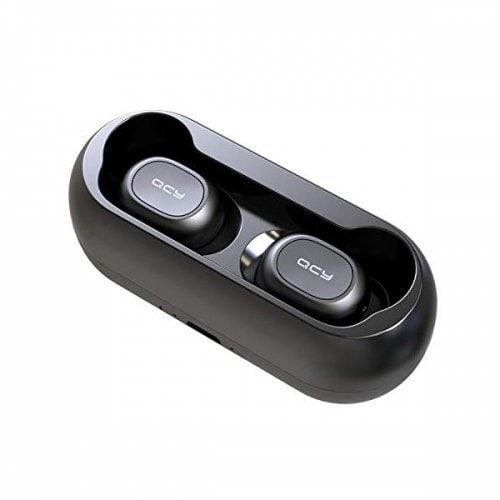 Budgetary headphones QCY T1C as an example of how the Chinese managed to create something remotely similar to the Xiaomi LYEJ05LM and Alfawise V09, but really inexpensive.
Of course, QCY no longer has a leather case, just a plastic design with a battery and magnets to hold the headphones inside. The charging scheme is approximately the same as usual – the installed ones are disconnected from the smartphone and switched off completely after charging. The case allows you to charge the headphones a couple of times, but in general the autonomy is still limping – the real 3 hours on one charge.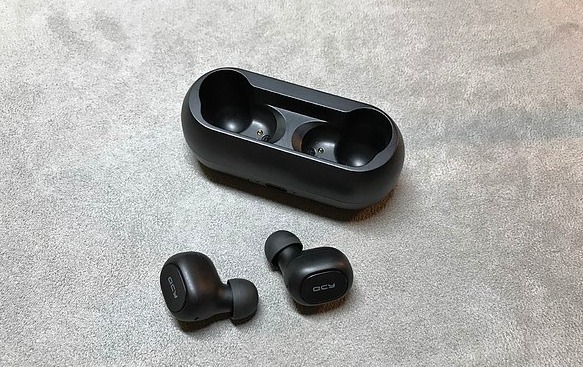 Control weighing added some surprises – I remind you that 4 times more expensive analogue gives the minimum weight as its very strong side. Let my scales are not very accurate and where 0.1 gram can easily yes just walk back and forth, but the tool is the same, and the difference is there.
Control via mechanical buttons in headphones – with one click to pause / receive a call, jamming to reject a call. Switching tracks with double tap. As usual, the right earphone connects to the smartphone and the left earphone connects to the right. There are jamming jambs when you need to unload and the connection is not automatic, but you need to reboot the left earpiece.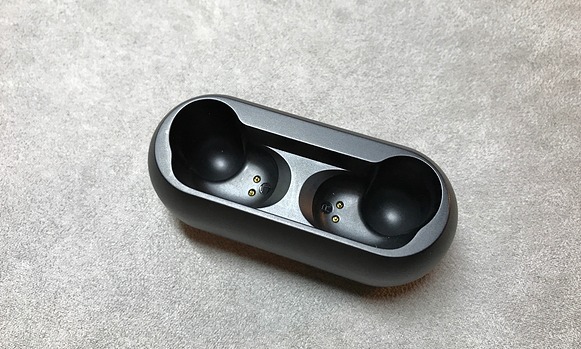 The ear is held in place thanks to its shape – it is inserted into the anatomical recesses and thus fixed. Not as reliable as they are for active sports activities, but they do not fall out of your ears during a normal walk.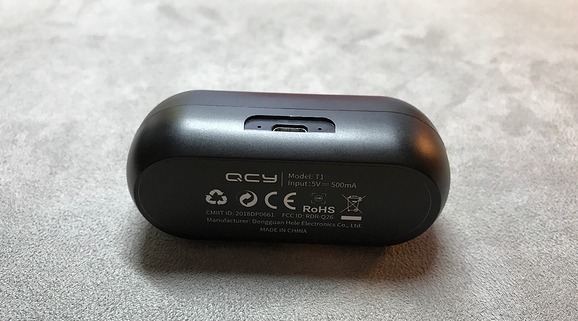 Nowadays, many smartphones without 3.5mm audio output and wireless headphones are in demand. QCY T1C is suitable for those who want to buy a conditional analogue of apple headphones, but without spending a lot of money.
Without the technology of all this music shutdown when extracting from the ears, without the possibility to use the left from the right earphone and everything is much easier.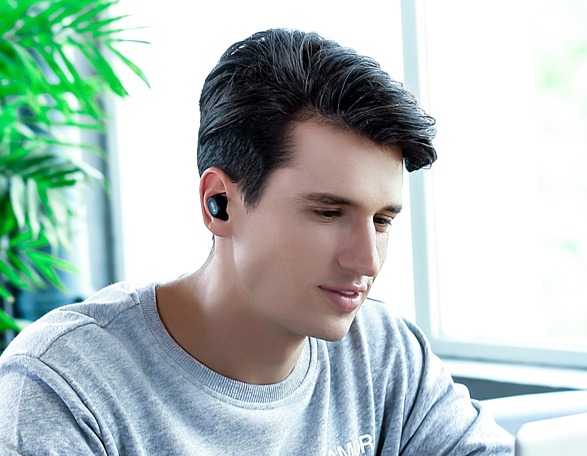 However, QCY T1C costs $46.23 or even less and is suitable for use. Because I had a hint here with an ali visual similarity of Apple headphones for 5 bucks (that's right even with an attempt to replicate their case and the shape of the headphones), but the battery there was at 1 hour of work, contact and among themselves with the smartphone is always lost. In general, there was a lot of hope, and as a result there were a lot of disappointments. In the case of QCY headphones we still have a suitable set for a quite moderate price tag, especially if you adequately perceive the absence of any audiophile buns.