XIAOMI MOAAN W7 10.3 Inch Eink Smart Electronic Paper Ebook Reader 2GB+32GB 1404×1872 Resolution
Chinese company Xiaomi tirelessly expands the range of its branded gadgets, long ceased to be associated only with smartphones. For example, recently Xiaomi's representatives hinted at the production and rapid release of electronic books on the web, which is great news for fans of harmless reading in digital format.
Xiaomi has announced the MOAAN W7 e-book, which is similar to the popular Kindle readers from Amazon. The only thing that distinguishes it is the charging contacts on the back panel.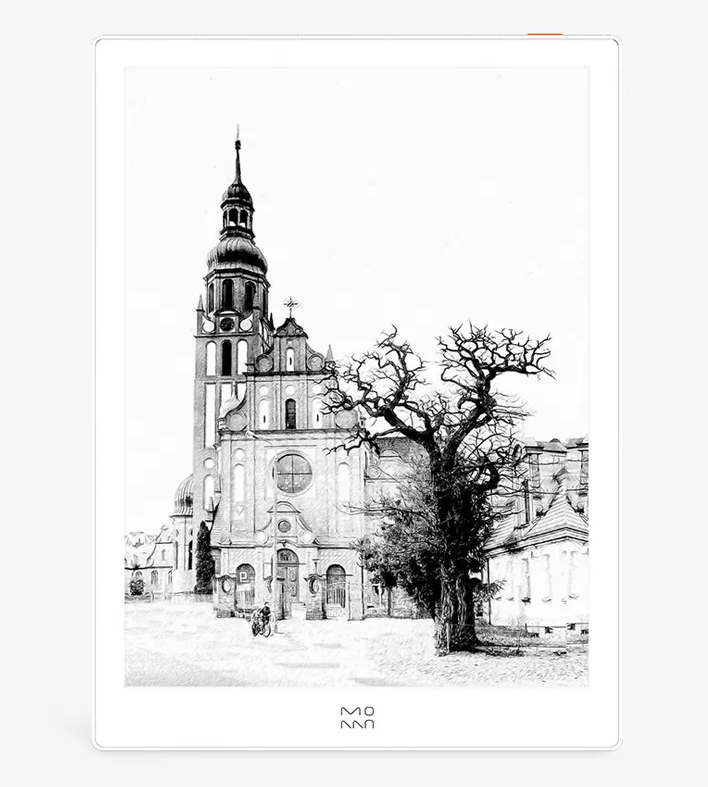 It is equipped with a 10.3-inch touch screen display E-Ink with a resolution of 1404 × 1872 dots, pixel density of 228 ppi and backlighting with 20 degrees of brightness. Inside, the ARM-processor Freescale i.MX6 and 32 GB of internal memory is installed.
The book is managed by iReader UI 2.0, which provides compatibility with all major book and document formats for reading: EBK, TXT, UMD, EPUB, PDF and MOBI. The device is pre-installed with a digital store with hundreds of digital books and magazines, but also has the ability to download files over Wi-Fi.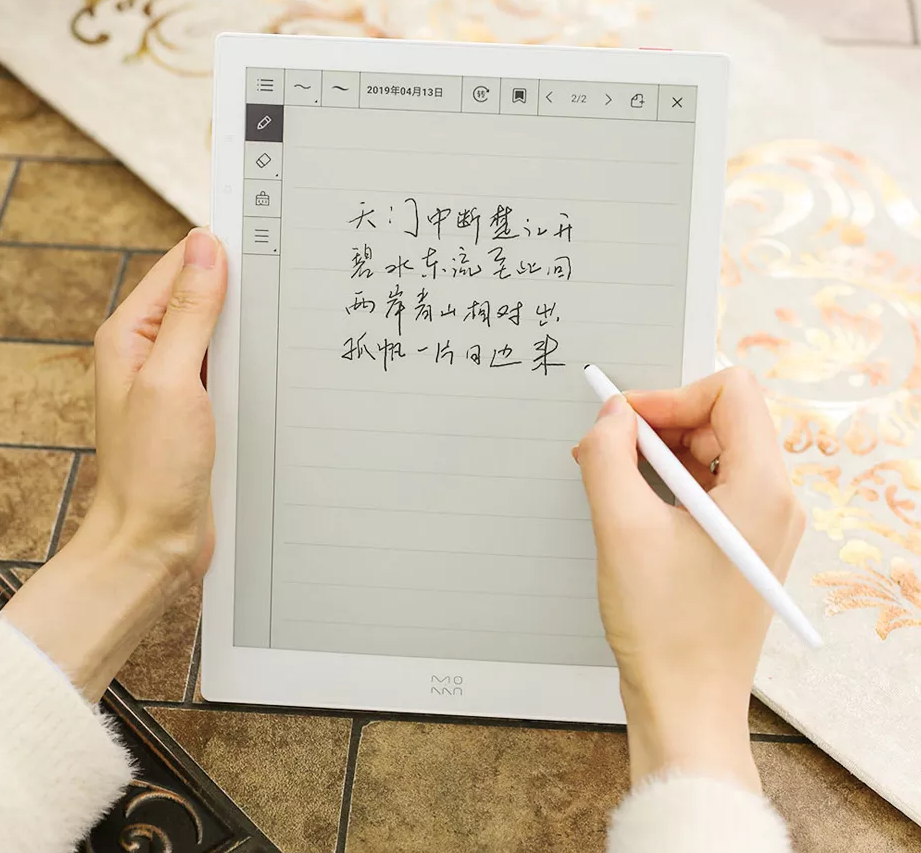 The body of the device is plastic, its thickness was only 6.5 mm with the total weight of the gadget 365 grams. Despite the fact that the display is touch-screen, there are physical buttons, one of which allows you to transfer the orientation of the device from vertical to landscape and back.
A built-in 3800 mAh battery provides several weeks of battery life. To save energy, the XIAOMI MOAAN W7 can be simply put away in its original case, which puts the book into sleep mode. It is already on sale in Banggood at a price of $379.98. Of course, if you prefer a smaller size, I suggest you consider buying the iReader T6, which is also an e-book reader recently released by Xiaomi.