Beelink GK55 Dual HDMI Screen Display Office Mini PC
The Beelink GK55 will be released in September 2020 and the market has been evolving for some time now. Launched at almost $350, it looks pale in comparison with the competing offer. Namely the machines under AMD Ryzen.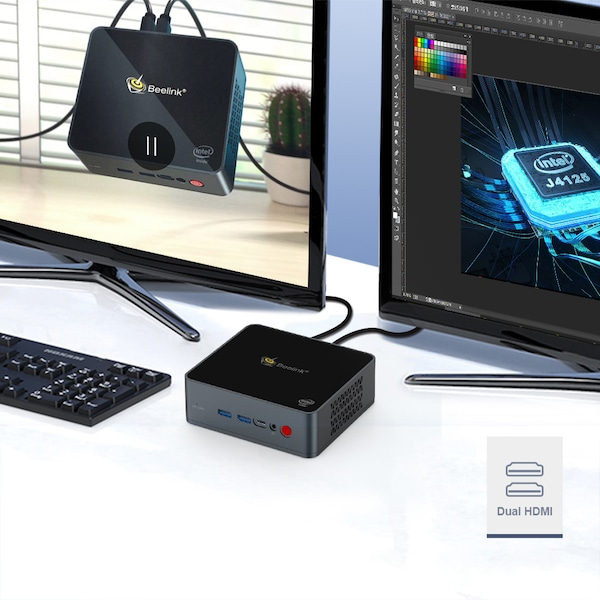 The Beelink GK55 is not a bad solution, we can find quite classic elements of the current market such as a Celeron Gemlini Lake J4125, a processor offering four cores and four threads operating from 2 to 2.7 GHz with 4 MB of cache memory and a 10 watt TDP. It offers a UHD 600 to 700 MHz max. graphics circuit. A classic solution for classic uses therefore. Accompanied by 8 GB of DDR3 RAM and 128 GB of SSD, it will open a comfortable path to Web, office and multimedia use.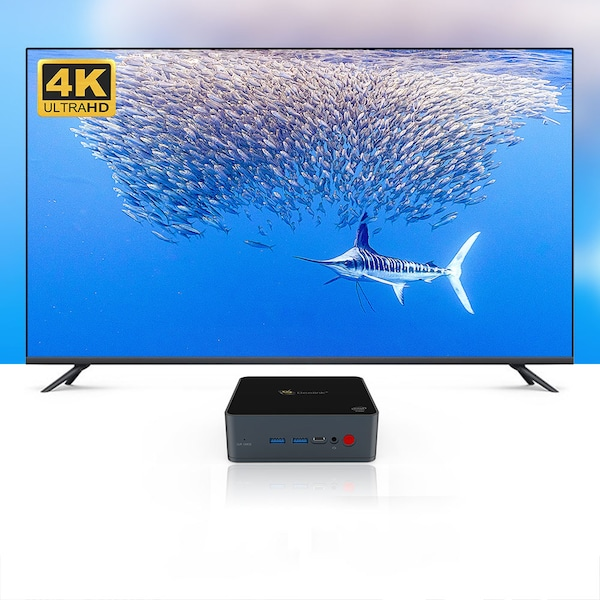 The SSD will be able to evolve as it is a M.2 2280 SATA 3.0 SSD model, the Beelink GK55 includes a bonus 2.5″ slot to add a second SATA 3.0 storage. It offers Wifi5, Bluetooth 4.0 and a rather complete connectivity: two HDMI 1.4 ports to manage a multi-monitor display, a USB Type-C port, two USB 3.0 ports and two USB 2.0 ports. A combo audio jack is also present as well as two Gigabit Ethernet ports to manage two networks and an SDXC card reader. The unit measures 12.4 cm wide by 11.3 cm deep by 4.1 cm thick. It weighs 295 grams which will allow it to be easily hung behind a screen thanks to the VESA support provided.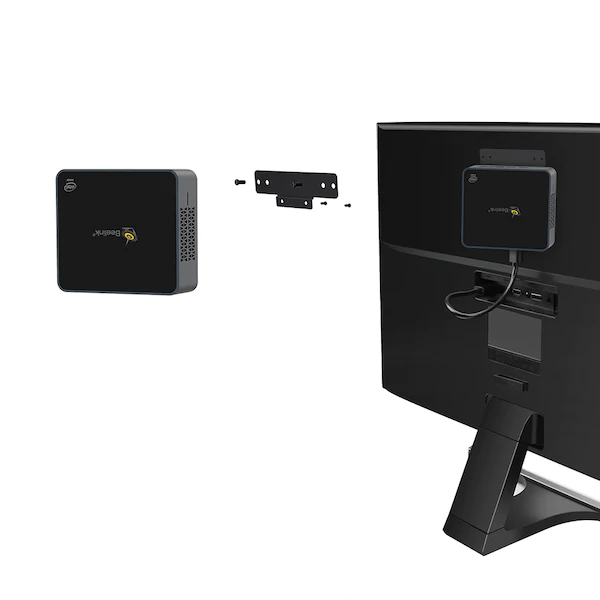 So it's a very correct machine, but this kind of machine is now in the shadow of the AMD processor offerings. If at Beelink machines like the GT-R under an AMD Ryzen 5-3550H much more powerful are more expensive the competing offers start to make inaudible the solutions equipped with Intel chips.
The 290€ of this Beelink is almost equivalent to the 297€ requested for the Minisforum UM300 under Ryzen 3 3300U in 16 GB of RAM and 256 GB of storage accompanied by a 2.5″ space and offering more or less the same connectivity. The 16GB and 512GB version of the same machine is less than 305€! The difference in performance, service and price is clearly to the advantage of these AMD Ryzen solutions offering in addition superior graphics skills.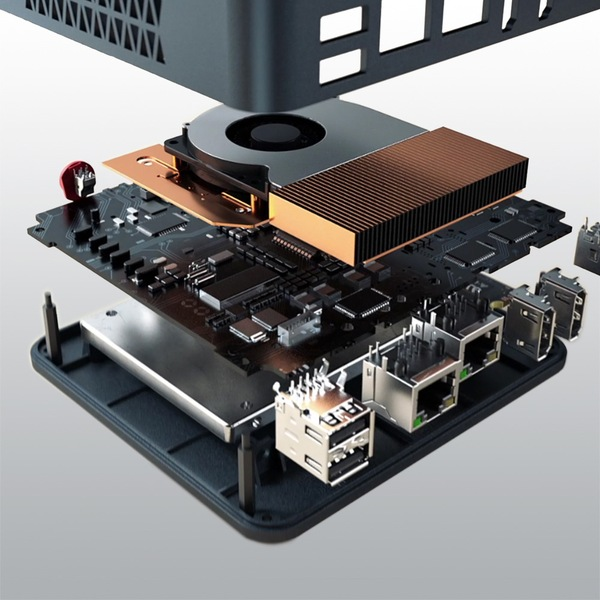 In another genre, under an AMD Ryzen 5 2500U processor accompanied by 8 GB of RAM and 256 GB of SSD, the T-Bao MN25 is proposed at 237.52€. 60€ less expensive than the Beelink GK55 with a faster and faster chip, a slightly less provided connectivity but doubling the storage capacity while keeping a certain evolution.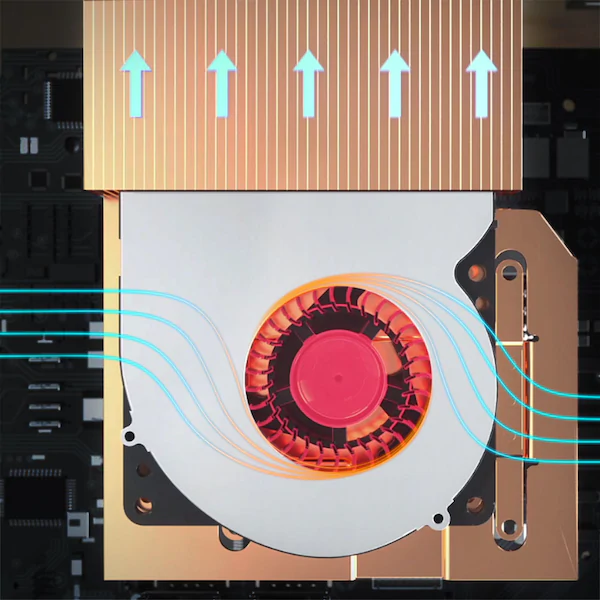 We know that Intel is going to launch new products on the low-power chip market with the release of the Jasper Lake chips, which should announce more advanced Celeron and Pentium solutions. But this catalog of new chips is expected early next year and I doubt that their pricing and availability will be to the liking of small manufacturers like Beelink and others. I don't see this particular market continuing to be interested in Gemini Lake chips in the medium term, as AMD's competition is too strong with its Ryzen chips, which allow better manufacturing for less money.
It's difficult to recommend an Intel Gemini Lake solution today when faced with more powerful and cheaper Ryzen devices…